Childhood and youth online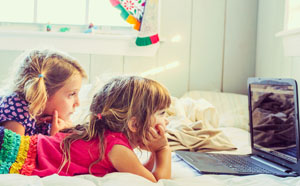 Are you looking for ways to keep busy at home? We've got lots of ideas for home-based activities with kids - from art and craft, to exercise, cooking and more; check out our videos below!
Make sure to visit us regularly to see what we've been working on.
#MasterPieceWanneroo
Last chance to share your #MasterPieceWanneroo creations!
In honour of National Reconciliation Week (27 May–3 June), our final theme is titled Danjoo Baldja, meaning Firmly United, Together.
To be in the running to WIN a Bluetooth portable speaker, simply:
Find some loose items lying around your home or garden
Turn them into a piece of artwork that reflects what reconciliation means for you
Share a photo of your masterpiece with us via Facebook or Instagram using the hashtag #MasterPieceWanneroo
On behalf of the City of Wanneroo, we wish to acknowledge the Traditional Custodians of this land, the Whadjuk people. We would like to pay respect to the Elders of the Noongar nation, past, present and future, who have walked and cared for the land and we acknowledge and respect their continuing culture and the contributions made to the life of this city and this region.
Terms & Conditions apply
#MasterPieceWanneroo - Terms and Conditions
Educated by Nature
We hope your local playgrounds will reopen soon, but in the meantime we've teamed up with the team at Educated by Nature to show how you can still enjoy them in the comfort of your own home. From building your own backyard cubby house to finding inventive things to do with natural materials and objects – let your imagination run wild!
If you like what you see, Educated by Nature is providing online nature connection mentoring to support children in creating nature connection routines at home or in nearby natural spaces. These 30 minute online sessions invite children to participate in a nature challenge for the day, including building a cubby, making a contraption, creating some nature art, tracking an animal or improving their sensory awareness. Children are then invited to come back online for an afternoon session to share their results.
Sessions cost $11per family and include both the morning and afternoon sessions plus a link to the instructional video for the challenge. Sessions are aimed at 6-12 year olds but siblings of all ages are welcome to be involved. For more information, dates and bookings visit the Educated by Nature website.
Art & Craft activities
Join our team members including art expert Diane Tweedie and Olivia from Childhood and Youth Services, for some arty activities that are easy to do and will keep you busy. Find out how to draw 'zentangles', build a lava lamp from a plastic bottle and send a virtual hug, plus much more!
If you'd prefer to step away from the screen for a while, we've also got some fun and easy printable art activities to download and enjoy.
NEW - Swim School puzzle/colour & count worksheet
Swim schoolers in stages 10-15 can test their knowledge with the 'fill in the blanks' quiz. Or try the Aquamotion swim school 'colour & count' - how many can you find? Find answers on the Aquamotion Facebook page.
Swim School Word Mania!
Perfect for levels 1,2,3 and 4,5,6, these word searches cover all the important lessons that are provided in class. (Print off another copy and race your kids to see who can find all the words fastest!).
Swim School mazes
Aquamotion Swim School have some awesome mazes for youngsters to try out! Download the printable versions below and see if you can collect all the rescue equipment and teaching aids before class starts.
Colouring pages
Calling all Under 12's! Kingsway Indoor Stadium thinks you deserve a break from all that homework you've been doing, so below are some fun sporty drawings you can download, print out and colour in.
Swim School word scramble and colour puzzle
Swim schoolers can keep up their safety knowledge with this word scramble, or stay entertained with a colour-your-own-puzzle. Let them colour in the picture then help them to cut around the lines for a fun jigsaw puzzle.
Keep an eye on the Aquamotion Facebook page for answers to the word scramble.
Kids Activity Schedule
Just in case you're getting bored at home, Kingsway Indoor Stadium has come up with some fun ideas to keep you active, crafty and smart! Download and print out their fun activity schedule below, and see how many of their ideas you can complete.
Cooking activities
Join Sophia and David from Childhood and Youth Services to cook up some yummy treats (make sure there's an adult to supervise).
Download the recipes cards below.
Outdoor Play activities
Join one of our Youth Workers, Olivia, as she shows us some of her favourite, simple outdoor kids activities - try one today!
Indoor Play activities
Our Childhood and Youth Services team have created some videos packed with simple and fun indoor activities for kids – perfect for keeping you occupied and safely inside!
Our Friends
If you are enjoying watching our videos you might like to see some from our friends.
REACHOUT.COM
REACHOUT.COM has developed a range of resources to help young people, parents and schools cope during COVID-19. Click below to learn more.
Constable Care
Constable Care explains why it is important to stay at home.