Arts, heritage & culture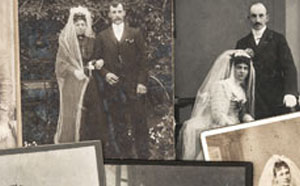 Wanneroo Community History Centre
While you may not be able to see them in person (for now), browsing the City's history and heritage from the comfort of your couch is the next best option.
Our virtual catalogues mean you can look through our extensive collection – including books, pamphlets, images, maps, oral history interviews, archive material and newspapers – without leaving home.
Look through the Picture Wanneroo photo collection to find images of your suburb in bygone eras, or the Community History Collection to learn more about the past that framed your future. They are available through the online library catalogue, simply use the search bar at the top of the catalogue page.
If you only want to find images
Go to the Library Catalogue website.
Go to the 'All resources' drop-down menu in the top-right corner and select 'Picture Wanneroo'.
Click into the 'Search by keyword' area, enter your key search word and then click on the magnifying glass icon.
If you want to look through all history resources
Go to the Library Catalogue website.
Click into the 'Search by keyword' area (ensuring that 'All resources' is displayed in the drop-down menu), enter your key search word and then click on the magnifying glass icon.
Members of Aboriginal, Torres Strait Islander and Māori Communities are advised that the catalogue may include images or names of people now deceased.
Images may be subject to copyright and/or special conditions. To reproduce images, contact the Community History Centre on 9405 5925.
City of Wanneroo library catalogue
Our historic houses
At a time where so many feel isolated and are limited to the confines of their home, virtual tours are a great way for you to remain connected to culture – and expand your bucket list for when the storm passes.
Cockman House
Explore the oldest remaining dwelling in the Wanneroo area with a virtual walk around Cockman House.
Take a virtual tour of Cockman House
Buckingham House
'Walk' through our heritage homestead Buckingham House and discover the Wanneroo of old.
Take a virtual tour of Buckingham House
Check out our art collection online
Our much-loved Wanneroo Gallery may have closed its doors (for now) but don't despair. Our tech-savvy curators have vast online archives, meaning you can take a digital stroll through the art collection via your desktop, laptop or phone. From unique ceramic and glass objects, to sculpture masterpieces and a lesson in Indigenous artwork, there are some fascinating collections at your fingertips – all of which are free.
So pop the kettle on, settle into the sofa and gear up for some seriously enlightening self-isolation on this virtual gallery tour.
City of Wanneroo art collection online
Virtual Exhibitions
Craving more arts and culture? We're sharing our exhibitions online where possible, so you can explore them from the comfort of your own home. Keep a look out for more to come!
Girrawheen Koondoola Banners
Our streets may be quieter than usual but that hasn't stopped local residents displaying their creative talents through the City of Wanneroo's Girrawheen and Koondoola Community Art Project.
The City is showcasing nine vibrant colourful banners across Girrawheen and Koondoola. Each banner is 2 x 2 meters and was designed by one of six project participants:
Koondoola Primary School
Our Lady of Mercy Primary School
Girrawheen Senior High School,
Art Happenings (Girrawheen art and craft group)
The Kookaburra Club
Local artist Merissa Bickerstaff.
You can download a map of banner locations by clicking below (please respect social distancing measures while traveling between the banners):
Girrawheen Koondoola Banner trail map
If you are unable to see them in person, you can still access these beautiful images online by clicking below.
FREE Discover Wanneroo interactive app
Technology and the great outdoors go hand in hand in this 'Appsolute' must for families!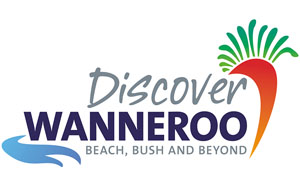 The Discover Wanneroo app provides hours of interactive fun and includes selfie frames, sketchpads, quizzes, games and more. Pinned online maps make it easy to 'walk' trails within the City and bespoke digital trails are coming soon. Or why not try the shipwrecks driving trail, which will take you to the 15 known wrecks along Wanneroo coast in the comfort of your car – proving you can still have fun while adhering to social distancing measures!
Click below for further information on the Discover Wanneroo app.
Cultural and Civic Trail
Increase your steps by stepping back in time! Explore the history of the Wanneroo Town Centre using this handy booklet as a guide (note for those questioning if this classifies as an '@Home' activity - exercise in compliance with the public gathering requirements is still permitted and all trails we recommend can be done safely and within social distancing parameters - currently 1.5 metres).
Wanneroo Cultural and Civic Trail
ANZAC Day 2020
Our local community is unable to gather at ANZAC Day services this year so we have compiled a page of information to help you reflect on how the Great War affected Wanneroo. Click below to view our ANZAC 2020 page.