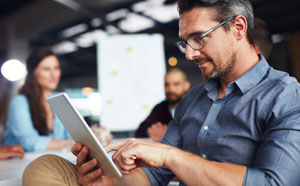 Future Jobs & Skills Workshop – 22 November 2018
The City of Wanneroo (the City) is one of Western Australia's fastest growing local government areas with a rapidly growing population of approximately 7,000 per year, which is projected to continue over the next 50 years. The City is facing a major challenge to create 100,000 new local jobs to support this rapid growth and provide residents with a great quality of life.
Another factor adding to the complexity of this challenge is the constantly changing outlook for future jobs.
The Future Jobs & Skills Workshop looked at the current jobs situation, identified gaps and assessed skills requirements.
Presentations
Smart Cities Masterclass – 1 June 2017
The Smart Cities Masterclass, run by Adam Beck (founding Executive Director of Smart Cities Council Australia New Zealand), looked look at what can be done to create and enable smart cities and explored how to leverage capacity-building and knowledge sharing to accelerate sustainable outcomes via the adoption of technology, data-driven decision-making and intelligent design.
Presentations
Wanneroo Jobs Summit - 28 & 29 November 2016
Thank you to everyone who attended the Jobs Summit, we are excited about our future and the commitment and enthusiasm of all participants to collaborate on innovative ideas and opportunities to maximise the potential of our region.
The City of Wanneroo's Jobs Summit (28-29 November) gathered innovative thinkers including world-renowned transport expert, Professor Robert Cervero, to tackle the need for 100,000 new local jobs to cater for our rapidly growing population.
The two days were a major success with over 200 participants from the private and public sectors, entrepreneurs, social enterprises and developers attending to work through critical questions on seven theme areas:
Land use planning
Connected infrastructure
Megatrends
Research and innovation
Back to basics (social enterprise development)
Funding instruments
Role of government
Please see below for our brochures outlining what's happened and where to from here, outlining key messages and outcomes.
Presentations