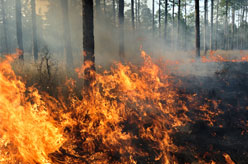 Please find information below for residents affected by the bushfire.
Bushfire recovery information
For information on the bushfire recovery process please click below.
Current bushfire information
Please check the official DFES website for current information on the bushfire including alert levels, road information, evacuation centres and access permits.
Red Cross - Register. Find. Reunite
A service that registers, finds and reunites family, friends and loved ones after an emergency.
Donations
The Salvation Army have advised that they exceeded capacity to receive donations at the Carabooda control point. Please take any donations to their depot at 187 Mulgul Road Malaga between 8:30am to 5pm. Donations can be sorted, stored and sent to where it is needed.
Lord Mayor's Distress Relief Fund
The City of Wanneroo and all emergency services agencies are extremely grateful for the generosity of community members, local businesses and the wider public for their donations and support during the current emergency bushfire situation. To make a financial donation via the Lord Mayor's Distress Relief Fund, go to appealswa.org.au.
For further enquiries, please contact the City of Perth or the Appeals WA website.