Sport and recreation - COVID-19 information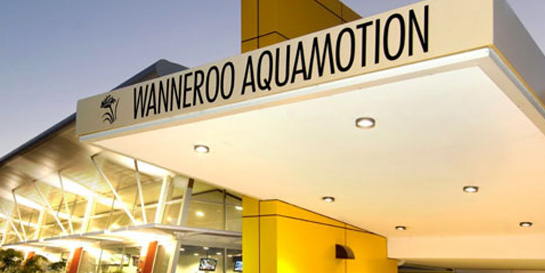 Click below to view information on our affected sport & recreation services, including Wanneroo Aquamotion, Kingsway Indoor Stadium, our parks and reserves and BMX tracks/skate parks .
COVID-19 update: Wanneroo Aquamotion will be open and operating during the following hours.
Mondays-Thursdays, 5:30am to 8pm
Fridays, 5:30am to 7pm
Saturdays, 7:30am to 5pm
Sundays, 7:30am to 5pm
Restrictions and patronage
Indoor aquatics - 100 people
Indoor program pool - 15 people
Indoor group fitness - 25 people, 30 for Aqua
Gym - 75 people
Spa - 8 people
Sauna - 3 people
Current services available
The following services are now available.
Gym.
Group fitness classes. Please book via our online booking system.
Public access to both the indoor/outdoor pool, spa/sauna and splashpad.
Hydrotherapy sessions. Please book by contacting 9405 5999.
Aqua Attack Swimming Club.
Creche limited to 22 children. Please book by contacting 9405 5999.
Casual entry fees apply.
Social distancing regulations apply.
Further information
Kingsway Indoor Stadium will reopen to the public from Monday 8 June. Open Monday to Friday from 8.30am to end of bookings, from 9am Saturday and 10am Sunday.
Restrictions and patronage
100 people per undivided space.
300 for total facility.
Further information
Sporting grounds, parks and reserves
All play equipment and outdoor fitness equipment in City of Wanneroo's parks and reserves is currently closed until further notice. Head to our online services portal to see how you can still keep fit while staying home.
Sporting ground & park restrictions - COVID 19
The City is working towards the path to recovery and reopening many of our popular facilities and programs.
In line with Phase 2 of the State Government's COVID-19 Roadmap to Recovery, our sport and recreation areas and parks must adhere to patronage limits outlined in the safety plans for each site. To view maps for each of our parks showing these limits please click below:
Reopening from Saturday 6 June 2020
The City of Wanneroo has partnered with Sports Community, an online resource service, to provide local clubs and their volunteers with free training, support and club management resources.