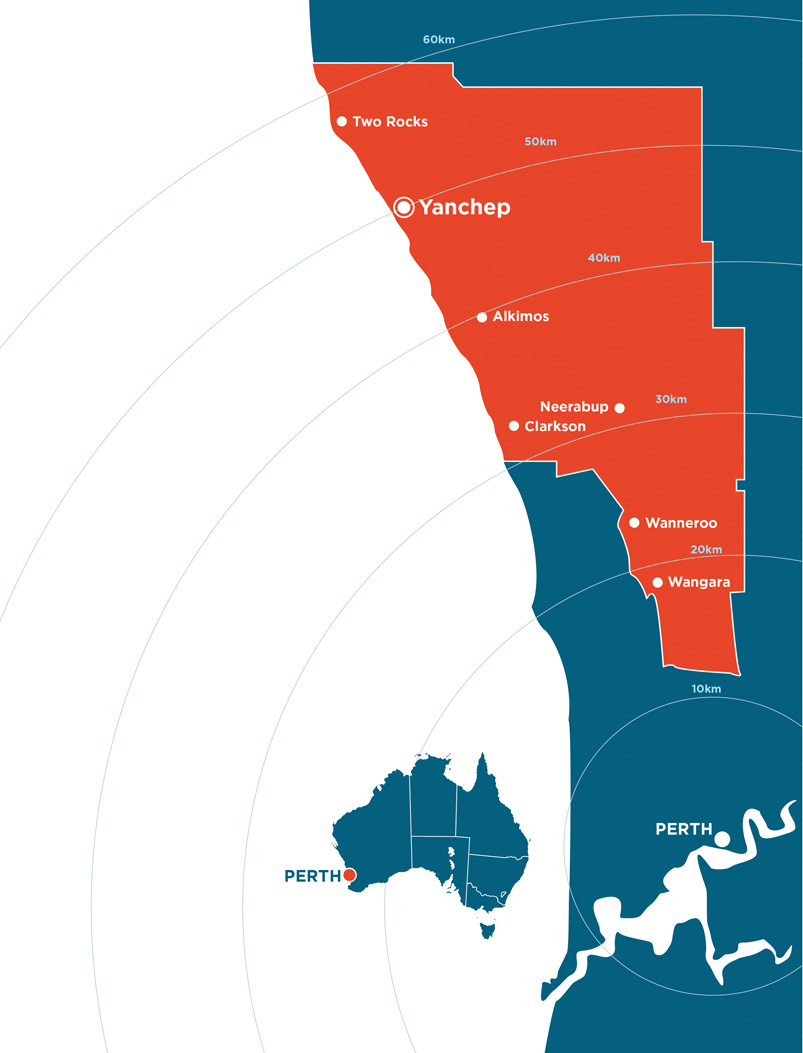 Wanneroo town centre
The Wanneroo Town Centre is an important retail, business and cultural centre in the City of Wanneroo. The original town site was established in 1907. Recent revitalisation and investment of $70m has seen the development of a new shopping centre, cultural centre and library, and gymnasium/swimming complex.
Clarkson town centre
The Clarkson Activity Centre includes a wide range of uses, including residential. The primary commercial focus of the centre is a range of uses along the main-street, being Ocean Keys Boulevard. A $105 million expansion of Ocean Keys Shopping Centre commenced in January 2013.
Wangara industrial area
Wangara (including Landsdale) is one Perth's busiest industrial areas. It is situated 19km north of Perth CBD and 9km from Joondalup City Centre. It has a wide range of warehouses and industrial services – light and heavy industry.
Neerabup industrial area
Neerabup is a large industrial area located off Flynn Drive north of Wanneroo, 35km from the Perth CBD and 11km from Joondalup City Centre. It is perfectly positioned to meet the business needs of the fast growing North-West corridor.
Future centres: Yanchep and Alkimos
Yanchep Strategic Regional Centre: Yanchep is 53 km from the Perth CBD and is aimed to anchor the north-west corridor by providing a projected 55,000 jobs to the region. On completion a substantial amount of retail, commercial, government, civic, entertainment, community-based business and employment, and medium and high density housing is likely to be locate within this centre.
Alkimos City Centre: On completion the Alkimos City Centre will offer a regional shopping centre with multiple supermarkets, department stores and specialty stores, connected with a future rail station and surrounded employment generating businesses and education facilities.
Other centres
Alexander Heights Shopping Centre
Butler (Brighton) Shopping Centre
Girrawheen Shopping Centre
Kingsway Shopping Centre