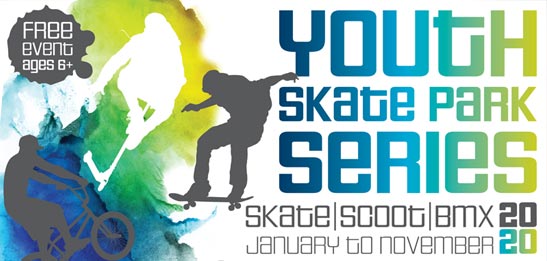 The City of Wanneroo's 2020 Youth Skate Park Series will return later this year, pending advice from the WA Department of Health regarding mass gatherings and public events.
More information regarding future events will be shared on this webpage and via the City of Wanneroo's social media channels – including the City of Wanneroo Youth Facebook page.
When the series recommences, events will be open to participants aged 6+ in the sports of skate, scooter and BMX, and will be delivered by Freestyle Now at various locations across the City of Wanneroo.
Participant registrations for each event will open at least one month prior to the individual event and are required for all participants. Parental consent is also required for under 18 year old participants.