Socially Inclusive Communities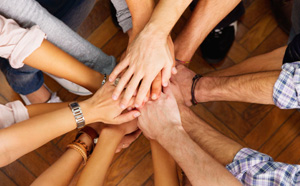 Local community groups and sporting clubs have an important role to play in ensuring the City of Wanneroo is welcoming, diverse and inclusive of people of varied cultures, ages and abilities.
The City is currently working on a suite of resources that will support local groups and clubs to be more inclusive of diversity. These resources are expected to become available in August 2021.
In the meantime, we recommend visiting Our Community to learn more about how to make your group more inclusive. This resource includes useful topics such as:
What being inclusive actually means
Why your organisation should strive to be more inclusive
Steps you can take to become more inclusive.
Alternatively, you may wish to view the information from Inclusion WA. This will help by providing details about:
Characteristics of groups that aren't inclusive
Benefits to individuals and the community when your group is more inclusive
Quick tips for being more inclusive.
For more information about the program, contact the City's Community Development Team on 9405 5000.