Home
Events on 2nd Jun 2017
Events for 2nd Jun 2017
Showing 1 to 2 of 2 events.
Community Art Awards and Exhibition 2017
Date: 13th May 2017 - 17th June 2017
Every day
Location: Wanneroo Gallery, Wanneroo Library & Cultural Centre, 3 Rocca Way, Wanneroo
Time: 10:00 - 16:00
Cost: FREE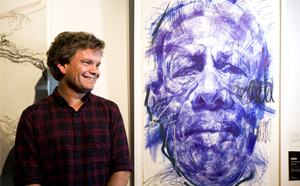 The City of Wanneroo Community Art Awards and Exhibition is a major feature of the City's cultural calendar and is very popular with the local community, held annually since 2001.
The exhibition provides a low cost opportunity for a mix of artists, from first time exhibitors, to hobbyists, semi-professionals and professional artists, who reside in Western Australia to exhibit, potentially sell their artwork and be eligible to win a prize.
The exhibition is a great opportunity for students and schools to visit the gallery and be inspired by the diversity of artwork and media on display.
For more information
Noongar Language Classes
Date: 2nd June 2017
Location: Girrawheen Hub, 11 Patrick Court, Girrawheen
Time: 10:30 - 12:00
Cost: Free, registration required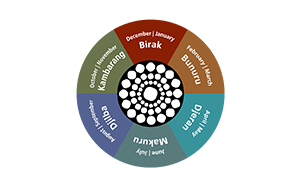 The City of Wanneroo is pleased to announce it will be hosting a series of Noongar Language Classes.
All are welcome and invited to register into one of the three language classes available where light catering and refreshments will be provided. Aboriginal Elders, Walter and Doolann-Liesha Eatts will be teaching all participants the basics of the traditional Noongar language.
Registrations are essential and places are limited. Book your FREE ticket now at https://noongarlanguageclasses.eventbrite.com.au
Discover more events