Home
Events on 5th Oct 2018
Events for 5th Oct 2018
Showing 1 to 1 of 1 events.
In the Service of Humanity - 60 Years of St John Ambulance in Wanneroo exhibition.
Date: 22nd September 2018 - 24th November 2018
Every day
Location: Wanneroo Museum, Wanneroo Library and Cultural Centre, 3 Rocca Way, Wanneroo
Cost: FREE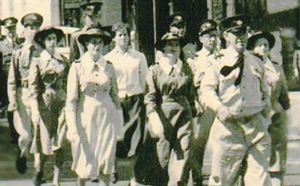 Discover the history and growth of this amazing volunteer based organisation in a new exhibit at the Wanneroo Regional Museum.
Visiting hours
Monday, Tuesday, Wednesday & Friday - 10:00am - 4:00pm
Thursday - 10:00am - 5:00pm
Saturday - 12:00pm - 4:00pm
Sunday - closed
Public holidays - closed
Inspired by the medieval Knights of St John who offered care and shelter for pilgrims and crusaders, the Order of St John was revived in Victorian England. It formed the St John Ambulance Brigade to put the Order's humanitarian ideals into practice which spread across the world. Sixty years ago a service was established in Wanneroo quickly becoming a crucial community resource.
Visit during the School Holidays to take part in some fantastic activities with a First Aid theme, dress up as a doctor and tend to patients in a play surgery, find treasures of the past in a new museum clue hunt or craft a skeleton puppet to take home.
Join us on the 26 September and October 3 between 10:30-12:30pm for a visit from the St John 000 Heroes. Visit includes bandaging demonstrations, the recovery position puzzle board, 000 Hero book and bear readings and more.
Contact the Wanneroo Regional Museum on 9405 5920 for any queries.
Discover more events