Home
Events on 16th Mar 2017
Events for 16th Mar 2017
Showing 1 to 2 of 2 events.
Beyond Gardens Seminar
Date: 16th March 2017
Location: Phil Renkin Centre Function Room, 59 Lisford Avenue, Two Rocks
Time: 11:00 - 14:00
Cost: FREE but registration essential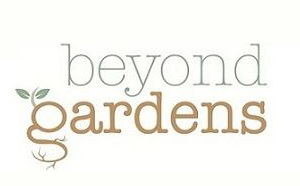 A fun and informative seminar providing practical tips to make your garden waterwise and fertiliserwise.
Good for beginners and experienced gardeners alike, the presenters are not sponsored by product manufacturers so workshop participants will receive unbiased advice.
Seminars are full of humour as the Beyond Gardens Team highlight unsustainable gardening practices and dispel many gardening myths, replacing them with practical techniques that result in success at a fraction of the current cost and use of resources.
Backed up with audiovisual presentations topics covered include:
Environmental consequences of current gardening practices
How plants grow - you will be surprised how many current practices are out of sync with the way plants grow
Understanding and improving your local soils - find out how digging can be counterproductive
Nutrients - what plants actually need
Recycling for a healthier garden - the real story about composting, worm farms and the rest
Mulching - not all mulches work, find out which ones actually save water
Choosing the right plants for your garden - why some are better than others
Garden Design - tips from the experts
WaterWise Ways for WA ways to use a fraction of the water
Irrigation - which systems are best, some waste over 60% while others are 95% efficient (and are the cheapest on the market)
Gardening myths and why gardening in WA is different to what is shown on TV
Questions & Answers
Beyond Gardens Seminar Held in conjunction with the Country Women's Association Western Australia (Inc.) Yanchep and District Branch.
Light lunch and refreshments provided.
Claimed Lands: The impact of colonisation on the Western Australian landscape
Date: 18th February 2017 - 8th April 2017
Every day
Location: Conference Room, Wanneroo Library & Cultural Centre, 3 Rocca Way, Wanneroo
Time: 10:00 - 16:00
Cost: FREE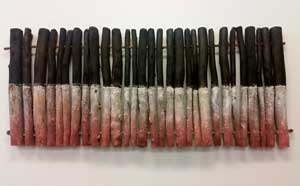 Artwork centered around the idea of our shared past, to make art that challenges the viewer and the generally accepted discourse of local history.
Jess Hart's practice is influenced by her Indigenous History and Knowledge major and interest in colonial settlement. Her artwork is centered around the idea of our shared past, to make art that challenges the viewer and the generally accepted discourse of local history. Her aim is to create a series of works that blur the line between museum and art.
This exhibition has been facilitated in partnership with Paper Mountain an artist-run initiative, Gallery and co-working space, dedicated to supporting a diverse range of contemporary art projects. Jess Hart is the University of WA's recipient of the Artsource Industry Award 2016, an award offered to the most industry-ready graduates from the art faculties of Curtin University, Edith Cowan University, North Metropolitan (TAFE) and the University of WA.
Pictured above: Cause and Effect, was created to represent the effects of farming on the natural landscape and how this destruction of the environment has influenced the way farmers can use their land. The salt rising from the ground, and the fires destroying the land and crops above, whilst the clearing of the gum trees to make way for crops and cattle, exacerbates the problem of salinity.
Open
10am to 4pm, Monday to Saturday (closed Sundays and public holidays)
Workshops
When
Saturday 11 March
10:30am-12:30pm – 6-11 year olds
1:30pm-3:30pm – 12+ year olds
Cost
$5 per participant
Bookings
9405 5920

Learn how to make your very own air dry clay bowls, pendants and magnets with Jess Hart. Use a range of natural materials, including ochre, charcoal and gum nuts to blend into your one-of-a-kind creation.
All materials provided – just bring a smile and your creativity!
Discover more events