Home
Events on 17th Jun 2018
Events for 17th Jun 2018
Showing 1 to 2 of 2 events.
2018 Community Art Awards and Exhibition
Date: 12th May 2018 - 22nd June 2018
Every day
Location: Wanneroo Gallery, Wanneroo Library & Cultural Centre, 3 Rocca Way, Wanneroo
Time: 10:00 - 16:00
Cost: Free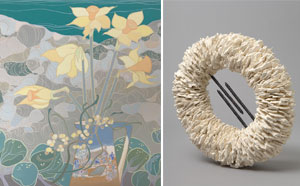 The City of Wanneroo Community Art Awards and Exhibition is major feature of the City's cultural calendar.
The Wanneroo Gallery is open Monday to Saturday, 10:00am to 4:00pm.
This popular event has been held annually since 2001.
With 230 artworks on show, the 2018 exhibition features a diversity of works in the categories of painting, drawing and sculpture. The exhibition provides an opportunity for a range of artists, who reside in Western Australia, to potentially sell their artwork and be eligible to win a prize, from the Award pool of $16,800.
Image: Susan Hoy, The colour of Spring remains the same, (2018), 30cm x 30cm, gouache on watercolour paper, image courtesy the artist
Image: Helen Robins, In Conflict, (2018), ceramic and metal, 30cm x 30cm x 10cm, image courtesy the artist.
For more information on the Community Art Award and Exhibition click below:
Winter Planting Event - Madeley
Date: 17th June 2018
Location: Reserve on Rufus Parkway, opposite Louis Vista, Madeley.
Time: 09:00 - 11:00
Cost: Free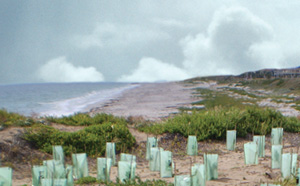 Join the City of Wanneroo and your neighbours in planting for a greener future.
The City of Wanneroo's annual winter Community Planting Events kick off in June, with local residents invited to come along and help rejuvenate bushland, foreshores and dunes across the City.
The species being planted compliment the existing vegetation in each site.
For more information or to register please contact the City's Conservation Team on 9405 5000 or email: conservationmaint@wanneroo.wa.gov.au.
Please bring gloves, a trowel, water bottle and wear sturdy enclosed shoes.
Morning tea will be provided.
Discover more events