Home
Events on 22nd Oct 2017
Events for 22nd Oct 2017
Showing 1 to 5 of 5 events.
Bushcare - Rufus Park, Madeley
Date: 22nd October 2017
Location: Rufus Park, meet at T-junction at Zeus Ave and Martindale Ave, Madeley
Time: 9:00 - 12:00
Cost: FREE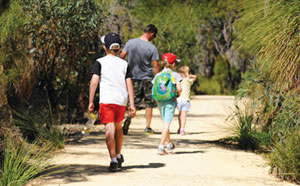 Take part in a local bushcare event.
Get to know your neighbours and help care for your local bushland by taking part in a bushcare event in the City of Wanneroo. Enjoy a morning tea afterwards.
GENERIC INFORMATION FOR BUSHCARE EVENTS:
Please bring a water bottle and wear sturdy enclosed shoes, hat and sun cream.
Morning tea provided
To register, or for further information, please call the City of Wanneroo Conservation Team on 9405 5000 or email: ConservationMaint@wanneroo.wa.gov.au
Dog's Breakfast 2017
Date: 22nd October 2017
Location: Kingsway Regional Sporting Complex, 130 Kingsway, Madeley
Time: 09:00 - 13:00
Cost: FREE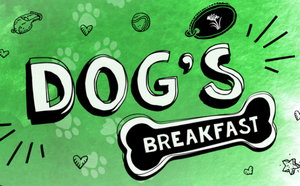 Everyone's favourite dogs day out is back! Returning to Kingsway Regional Sporting Complex on Sunday, 22 October 2017 from 9am – 1pm, Dog's Breakfast will be a fun-filled day out for the whole family.
Get your furry friend looking poochtastic with our washing and grooming services, then enjoy some paparazzi action in the fur-friendly photo booth.
The first 100 dogs along will receive a free microchipping service thanks to WA Pet Project so make sure you come along early to collect your microchipping token from the City of Wanneroo marquee.
If you're a lover of all things pretty, be sure to head over to the 'Blossom and Bloom' marquee and make your pooch their very own flower accessory!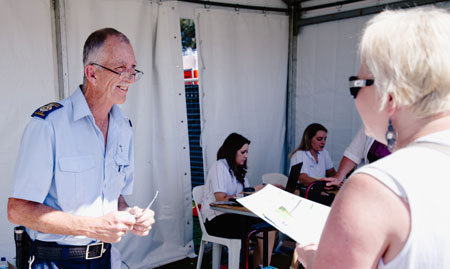 Our friendly City of Wanneroo Rangers will be in attendance taking pet registrations and will be taking to the main stage for an interactive Q & A. If you have a pooch related question that's got you scratching your head, just send us an email at events@wanneroo.wa.gov.au and Ranger Phil will be happy to answer them in his Q&A on the main stage.
Vets onsite will be offering free health checks for your four legged besties so make sure you pay them a visit.
Keep the kids entertained with free activities including a bouncy castle and face painting.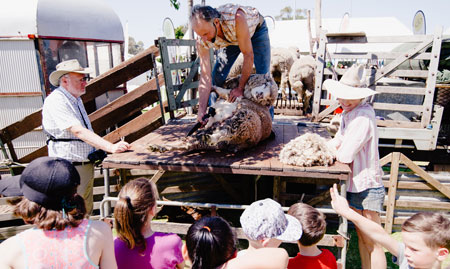 Syd and Kim from the bush will be back with sheep shearing demonstrations, and will teach us amazing their horsemanship and tricks.
Exhibitors showcasing their products and services at Dog's Breakfast have some great giveaways and prizes available only for event attendees. Stay tuned for more details soon.
We've got loads going on at our main stage so go 'mutts' and strut your stuff in the main stage competitions.
Download the event program below:
Dog's Breakfast 2017 event program
COMPETITIONS

Registration for competitions will be open for attendees one hour before they start on the day of the event. Once a competition category is full we will not be able to accept any more entries, so make sure you come early to register. Entrants will be in the running to win some amazing prizes worth almost $4,000 from the following exhibitors: Aussie Pooch Mobile, The Poop Scoop Service, Houndstooth Studios and Aussie Dog Food.
To help you prepare, here are a list of the times and categories.
Australia's Next Top Dog Model starting at 9.40am
Hunt for the best dressed and best strutting pooch down the catwalk
Registrations open 9.00am // Registrations close 9.30am
My Dog's Got Talent starting at 10.30am
Hunt for the best dog trick around
Registrations open 9.20am // Registration close 10.20am
Pooch Look-A-Likes starting at 11.30am
Hunt for the best pooch and their owner pal look-a-like
Registrations open 10.20am // Registrations close 11.20am
Australia's Next Top Dog Model starting at 12.30pm
Hunt for the best dressed and best strutting pooch down the catwalk
Registrations open 11.30am // Registrations close 12.20am
FOOD VENDORS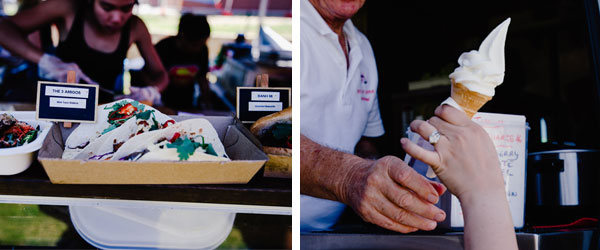 If you're a foodie fan, get 'whining' and dining with these delicious vendors!
Baguette Me Not: French Vietnamese fusion serving up gourmet food bowls, taco sliders and banh mi
CoffeezNMotion: For that morning coffee fix, muffins and biscuits also available. Plus, they're giving away a free dog biscuit with every coffee
Juice Face: Get your juice face on with the fresh, local produce
Miam Miam a bite of France: Serving delicious homemade French crepes including a savoury breakfast option
Rawsters: Freshly brewed organic coffee with sweet treats
Scone Crazy: Freshly baked S-Cone with delicious fillings
Zest Ice cream: Indulge in ice cream and drinks
We encourage you to come along with your canine pals but please note that all dogs must be on a lead and kept under control at all times during the event. Please ensure all other pets including cats are left at home.
We'd like to thank our event sponsors.

Here's some of our highlights from last year
If you want to be the first to know about our events, like our Facebook page or sign up to the Community Events eNewsletter.
City of Wanneroo Facebook page
Garage Sale Trail
Date: 21st October 2017 - 22nd October 2017
Every day
Location: Various
Cost: Free registration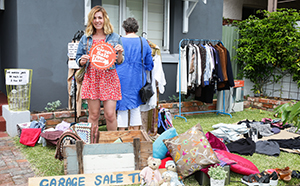 Garage Sale Trail, the multi-award winning sustainability and community campaign powered by local councils is back in the City of Wanneroo as a weekend long event on Saturday 21 and Sunday 22 October
Households, community groups, charities, local businesses and schools in the City of Wanneroo are set to join an estimated 350,000+ Australians as a part of the seventh annual Garage Sale Trail.
Aimed at bringing communities together and promoting reuse, Garage Sale Trail sees more than 150 local councils participate in the Australia-wide initiative each year. In 2017 the event has two primary goals:
To see 2 million items listed for reuse on one big weekend of garage sales across the country
To enable 120,000 new neighbourly connections over the weekend long event
Mayor Tracey Roberts has welcomed the involvement of the City of Wanneroo and the unique opportunity to promote reuse in a fun and creative way.
"After winning the 'best newcomer' award in 2016, The City of Wanneroo is proud to again be actively involved in bringing this national initiative to our residents."
"Garage Sale Trail helps people to think about how we can all take responsibility for the waste we create - items we reuse don't end up in council collections or landfill. It's also a simple way for people to meet other people in their community and fundraise for a great cause." Mayor Tracey Roberts said.
The initiative is run by Australian not-for-profit Garage Sale Trail Foundation and aims to create positive social and environmental change in communities across Australia.
Registration is free and now open at garagesaletrail.com.au.
FACTS & FIGURES
Registration is free at garagesaletrail.com.au
Host your sale on Saturday 21 October, Sunday 22 October or do both!
10,000+ forecast garage sales & stalls nationally
350 000+ participants expected nationally
Introduction to Mandala Drawing
Date: 11th October 2017 - 25th October 2017
Every day
Location: Girrawheen Library, 6 Patrick Court, Girrawheen
Time: 13:30 - 15:00
Cost: FREE but registration essential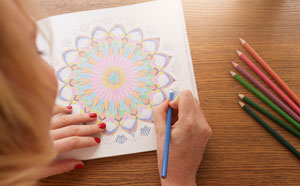 Mandala drawing is a simple yet highly effective and relaxing form of design making.
Each design is an individual expression of yourself. Elsa Smith will facilitate these workshops. All materials supplied.
11 October - Introduction to Mandala Drawing
18 October - Collage Mandala with Beautiful Paper
25 October - Group Flower Mandala
FREE event - Bookings essential
Enquiries 9342 8844
It's All About the Past
Date: 6th February 2017 - 6th February 2018
Every day
Location: Wanneroo Museum, Wanneroo Library and Cultural Centre, 3 Rocca Way, Wanneroo
Time: 10:00 - 11:00
Cost: Free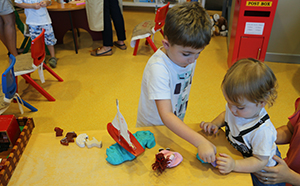 Every Monday during school term 10:00am - 11:00am
Come and learn all about Wanneroo's history!
This exciting program is designed for children aged 2-5 years old and their accompanying grown up.
You will learn all about our past through songs, stories, crafts and by exploring our museum.
No booking is required, but please come early as space is limited!
Discover more events