Home
Events on 1st Jan 1970
Events for 1st Jan 1970
Showing 1 to 1 of 1 events.
How to run a community event - Community Group Workshop
Date: 28th June 2018
Location: Wanneroo Library & Cultural Centre, 3 Rocca Way, Wanneroo
Time: 18:00 - 19:30
Cost: Free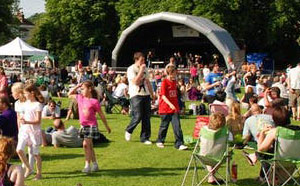 Are you looking to host a local community event?
Learn the key tools to the successful planning and delivery of events in the City of Wanneroo including the relevant documents and approval process.
Come along to one of our Workshops to help your community group grow and thrive in the local area.
Register below!
How to run a community event registration
Light catering and refreshments will be provided.
For further information please call 9405 5916.
Discover more events