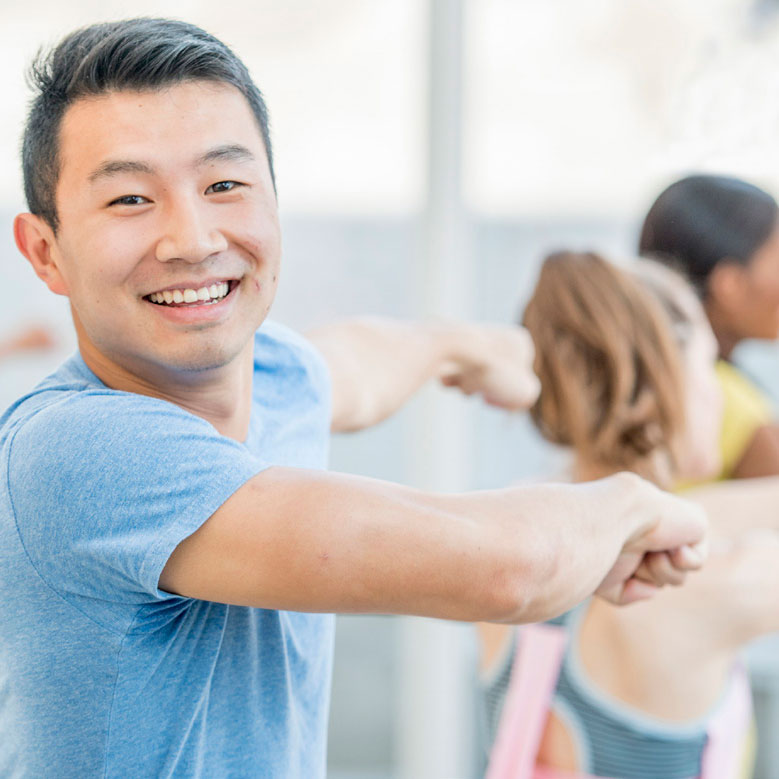 Group Fitness timetable
Click below to view the current Group Fitness timetable
Group Fitness Timetable - 2019
Class information
Fitball Core
Using a fitball to activate your stabilising core muscles this class will improve your posture and muscle balance, while challenging your core strength. Full body conditioning to keep you strong on the inside as well as the outside!
Metafit+ABT
Metafit is a style of High Intensity Interval Training and is designed to boost your fitness, rocket your energy levels and get massive results in the shortest amount of time possible. Combining Metafit with Abs, Butt and Thighs will take your workout to a whole new level! Intermediate upwards.
Pilates
Based on the principles of Joseph Pilates, this classical Pilates class works on core strength, posture, stability and flexibility. Pilates offers a complete approach to developing body awareness and improving quality of movement.
Power Box
Working in pairs using Focus gloves and pads, this class will burn through the calories, improve your co-ordination and develop your upper body and core strength. No boxing experience needed.
SAS
Social Active Seniors is a fun, fitness session aimed at the mature adult 50+. The class includes cardio and strength training along with functional training for a balanced workout. A medical referral from a GP may be required to participate.
SRT
A strength training and conditioning class using bar weights, plates, dumbbells, kettle bells, medicine balls and bodyweight for a total body approach. High reps and low to mid weights will challenge, strengthen and change your body shape.
Total Bodyfit
Easily bored? Then Total Bodyfit is for you! Using a wide range of equipment including weights, skipping ropes, boxing gear, fit balls and more, you will get a complete body workout that is different every time. Most fitness levels.
Entry fees
Adult casual - $15.00
Concession casual - $13.00
Adult 30min - $11.00
Concession 30min - $9.00
SAS - $8.50
*Prices are per person, per class
Membership packages
1 month standard - $99.00
1 month concession - $85.00
3 month standard - $240.00
3 month concession - $205.00
6 month standard - $395.00
6 month concession - $345.00
12 month standard - $555.00
12 month concession - $480.00
10 class pass adult - $99.00
10 class pass concession - $85.00
Social Active Seniors 10 pass - $75.00