2021 Local Government Election Results
The Western Australian Electoral Commission (WAEC) has announced the results of the 2021 Local Government Election for the City of Wanneroo. View the results
Home
COVID-19 information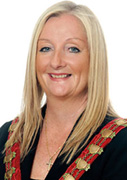 Dear City of Wanneroo residents,
Following the conclusion of the six-day post-lockdown transition period, all remaining COVID-19 restrictions for the Perth and Peel regions have now been relaxed.
After reopening our facilities last week, with interim restrictions in place, it is wonderful to now have our recreation centres, museums, galleries and community facilities operating at full capacity once again.
While masks are no longer required, please remember to sign in via the SafeWA app, whenever you visit a public venue, as this will enable WA contact tracers to keep track of any outbreak across the Regions and the State.
I encourage you to keep checking our website and Facebook page for the latest updates to City services, including events and programs.
Thank you once again for your patience and consideration for the health and safety of others.
Take care and keep safe,
Mayor Tracey Roberts JP
COVID-19 update
As of 12.01am this morning (Monday 12 July 2021), the remaining transitional COVID-19 restrictions for Perth and Peel have been relaxed.
Masks are no longer required and public venues, including all City recreation centres, libraries, museums and community centres can now return to full capacity.
Please continue to sign in via the SafeWA app when visiting a public venue and ensure you get tested if you experience any flu-like symptoms.
The City will continue to monitor and act upon the latest advice from the State Government and WA Health Department.
Check the WA Government website for more information.
Community and Local Business Support
The City of Wanneroo is committed to working with our community and businesses as we recover from COVID-19. We know our residents and local businesses are facing many challenges and whilst we are on the road to recovery, we want to ensure everyone knows what services and funding support are available for both our community and local businesses.
Visit the Community and Local Business Support for more information.
If you are seeking urgent information or support to connect you with local services, please contact the City's Community Development team on 9405 5600 or email community.development@wanneroo.wa.gov.au
Further information on COVID-19