2021 Local Government Election Results
The Western Australian Electoral Commission (WAEC) has announced the results of the 2021 Local Government Election for the City of Wanneroo. View the results
Home
Alkimos Aquatic and Recreation Centre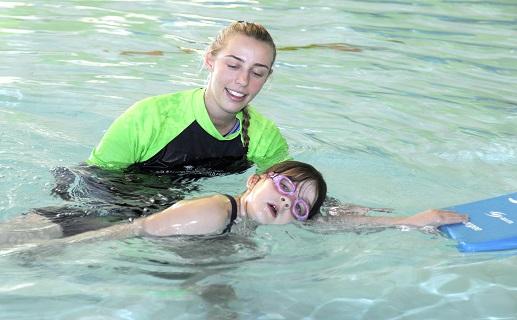 Update on the new aquatic and recreation centre
Between November 2020 and January 2021, the City carried out an extensive community survey to find out how local residents want to use the centre, which will be located in the Alkimos town centre.
More than 1,000 submissions were received, of which 96% came from residents in the City's northern corridor.
The survey has been analysed and the key findings are now available for viewing (See Documents Section)
If you have any queries, please contact the City's Project Manager, Ian Ireland.
Background
In July 2020 the City of Wanneroo Council endorsed a business case for a new North Coast Aquatic and Recreation Centre at Alkimos Central.
The new North Coast Aquatic and Recreation Centre will transform Alkimos Central and bring significant social and economic benefits to the area and surrounding suburbs.
The site will have easy access for the general public through the planned METRONET Alkimos train and bus stations, and via the Mitchell Freeway extension.
The construction of a public swimming pool in our northern coastal suburbs has been a high priority for the City for a number of years. In February 2018, Council unanimously carried a Motion on Notice approving the inclusion of an Aquatic and Recreation Centre development in the City's Advocacy Strategy.
Currently, the only public aquatic facility servicing the City is Wanneroo Aquamotion, which includes a 25 metre indoor lap pool, leisure pool, outdoor splash pad, deep water outdoor pool, warm water hydrotherapy pool, spa and sauna as well as gym and group fitness suites.
For many residents, the closest facilities are HBF Arena and Craigie Leisure Centre in the City of Joondalup. The new North Coast Aquatic and Recreation Centre will be ideally placed to meet increased demand and provide greater convenience for residents of our northern coastal suburbs.
The business case recommends a staged approach to establishing aquatic facilities in the northern growth corridor; first at Alkimos Central and a second facility at Yanchep in the longer term, as Yanchep develops.
Ways to have a say
Key Dates
Public comment period (Closed)
Closed on 3 January 2021 for this initial phase of community engagement

Date: 04/01/2021
Analysis of feedback and research on services and facilities needed (Completed)
January 2021 to mid-2021

Date: 31/05/2021
Concept Plan Phase (Underway)
Mid 2021 – October 2021

Date: 31/10/2021
Concept Approval for Community Engagement
By Late 2021

Date: 31/12/2021
Community Engagement (Phase 2)
Early 2022

Date: 31/03/2022
Detailed Design Phase
2022 to early 2023

Date: 31/12/2022
Construction Phase
Mid 2023 – early 2026

Date: 30/06/2023
Subscribe to this project
Subscribe to receive updates on Alkimos Aquatic and Recreation Centre
Subscribe to City news
Subscribe to receive City news including updates on projects.
Project contact
Name: Community Facilities Team Telephone: 9405 5000