Community engagement has now closed. Comments were submitted from 13/04/2022 to 11/05/2022.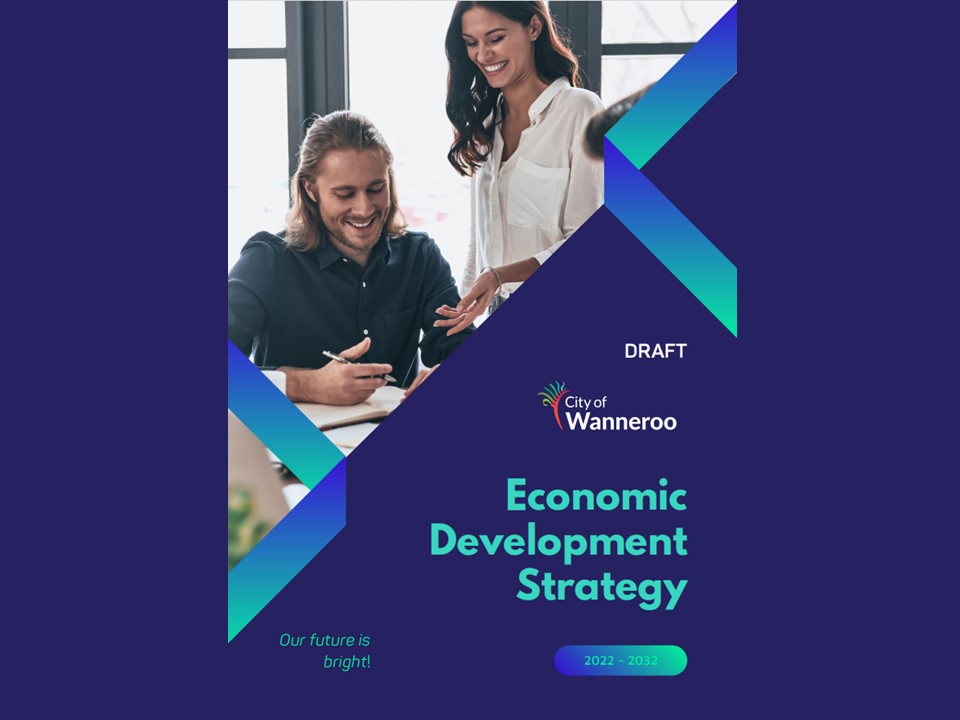 Information
The City of Wanneroo Economic Development Strategy 2022 - 2032 - Our future is bright!
The City's existing Economic Development Strategy 'Strategic Economic Growth 2016 – 2021' is due for review and we are seeking your input to finalise an exciting new chapter in the economic growth and development of the Wanneroo region.

Background

In 2020 – 2021 the City undertook extensive consultation with the local community to develop and endorse a new Strategic Community Plan 2021 – 2031 (SCP). The SCP set new goals and priorities directly reflecting the needs and priorities of our diverse community and prompted the need to review the Economic Development Strategy (EDS).

A preliminary review has been completed in consultation with the City's Council Members and the Business and Tourism Advisory Group in order to develop a draft EDS 2022 – 2032.

Consultation

Community engagement is now open and you are invited to complete a short online survey that will feed into the finalisation of the Strategy.

If you have any queries, contact Steve Marmion, Manager Advocacy and Economic Development (see contact details below).