Community engagement has now closed. Comments were submitted from 20/05/2016 to 24/06/2016.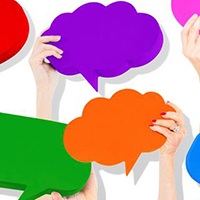 Information
Share Your Thoughts with Us about City of Wanneroo Libraries
We are seeking your views on the value and impact of our libraries through our annual Culture Counts survey. The survey, which is strictly confidential, should take around 4 minutes to complete and will provide invaluable information as we look at the future development of library services within the City of Wanneroo.
See the 'Get Involved' section below to take the survey.
The survey will be available online until mid-June but during Library and Information Week there will also be opportunities to complete the survey at our libraries with the help of our friendly library staff.
Our communities' views are important and they will help to develop the services our communities want. Take the opportunity to join in!