Community engagement has now closed. Comments were submitted from 08/05/2023 to 23/05/2023.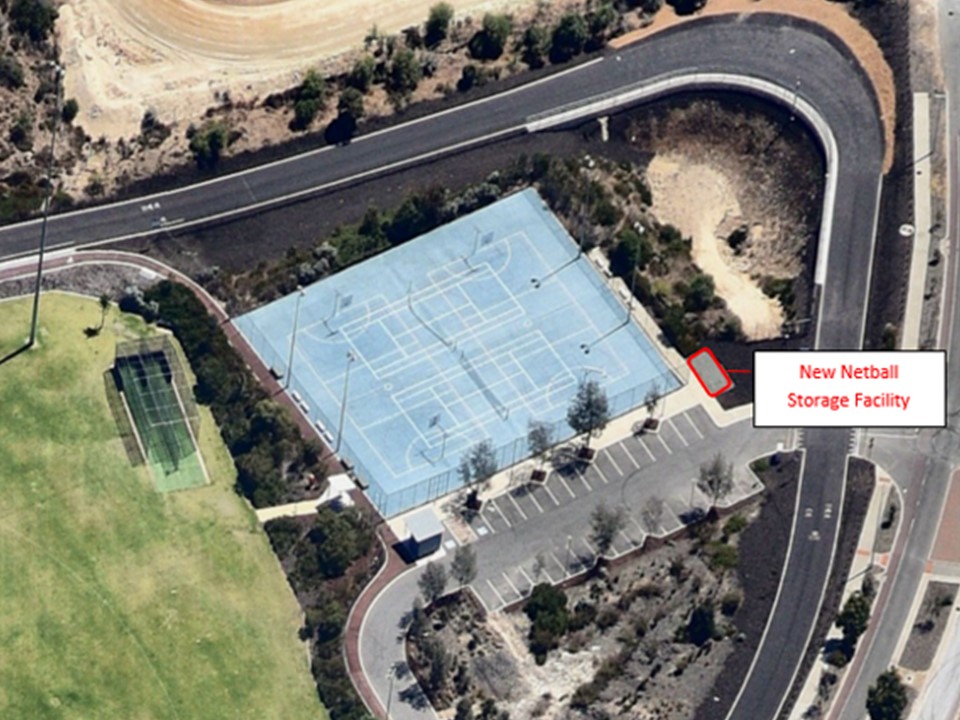 Information
The City is considering a proposal to provide a Netball Storage Facility at Splendid Park, Yanchep.
Splendid Park is classified as a District Park under the City's Local Planning Policy 4.3 – Public Open Space and as such, standard equipment can include storage facilities.
The proposal is to provide storage for the use of Yanchep Netball Club which is approx. 3m x 8m in area, located at the Netball courts in the North-East corner of Splendid Park. This is demonstrated on the below concept design.
Feedback invited
The City would like to hear your feedback on this proposal, as attached:
Install storage as per the concept plan;
Do not install storage for Splendid Park
Please email your response to Leisure.Planning@wanneroo.wa.gov.au by Friday, 19 May 2023.
Enquiries
Name: Pauline McCann, Community Facilities Planning Officer
Telephone: 08 9405 5339