Community engagement has now closed. Comments were submitted from 16/04/2018 to 14/05/2018.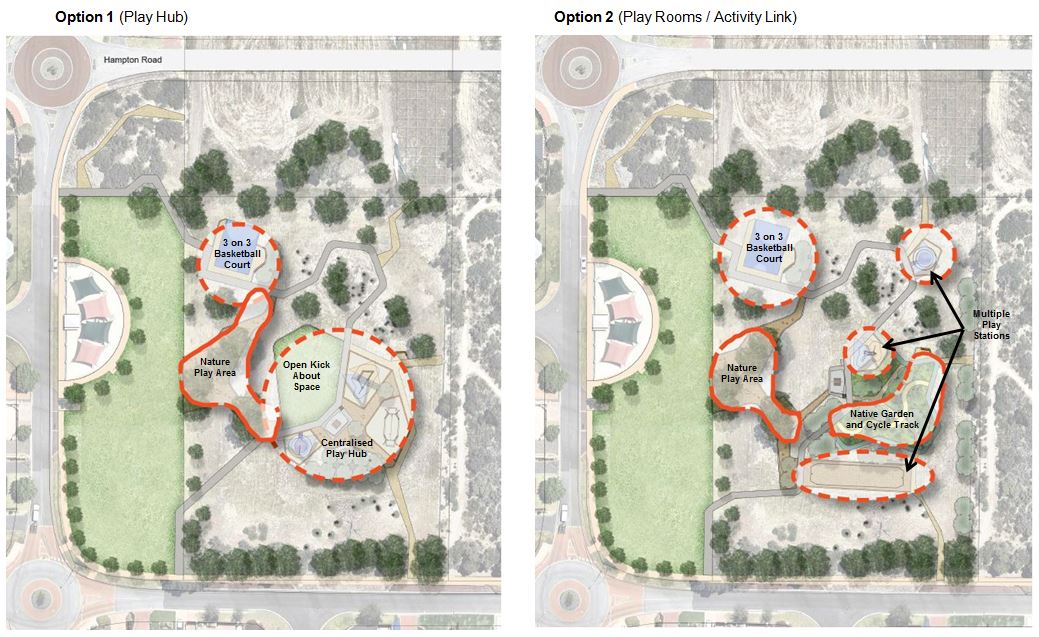 Information
As part of the 2018/19 Capital Works Program, the City of Wanneroo will be undertaking upgrades at Appleby Park, Darch.
The City is therefore currently seeking feedback on two concept design options for Appleby Park which include the following key elements:
A 3 on 3 basketball court
A path network
Play elements (including traditional and nature play)
Shaded places for gathering, resting, picnics and walking.
Click here to complete the online survey.

An onsite meeting will be held at 5.00pm on Wednesday 9 May 2018, providing interested community members an opportunity to view a large version of the plans and make comment to Elected Members or City Officer's directly.