Community engagement has now closed. Comments were submitted from 27/10/2020 to 12/11/2020.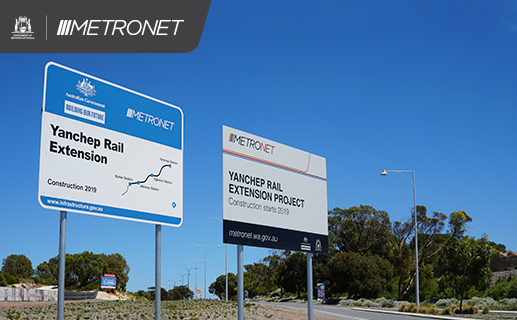 Information
PROPOSED ROAD CLOSURE: PIPIDINNY ROAD, EGLINTON
The City of Wanneroo wishes to advise road users that METRONET Yanchep Rail Extension project is proposing to close Pipidinny Road, Eglinton between Marmion Avenue roundabout and Beonaddy Road from 1 March 2021 for approximately nine months pursuant to Section 3.50 of the Local Government Act 1995.
The purpose of the closure is to enable the safest and most efficient construction of the Eglinton Station, widening a section of Pipidinny Road, service relocation works and the new permanent road-over-rail bridge on Pipidinny Road.
Submissions invited
Submissions are invited from interested persons and should be addressed to the City of Wanneroo, Locked Bag 1, Wanneroo WA 6946. The closing date for submissions is 5pm Thursday 12 November 2020.
Plans setting out the area affected by the closure may be inspected at the City of Wanneroo Civic Centre, 23 Dundebar Road, Wanneroo.
Submissions may be lodged in writing to the Chief Executive Officer by email traffic@wanneroo.wa.gov.au or by post (City of Wanneroo, Locked Bag 1, Wanneroo WA 6946) by 5pm Thursday 12 November 2020.
For further information on the proposal, please contact METRONET on (08) 9326 3666 or info@metronet.wa.gov.au.