Community engagement has now closed. Comments were submitted from 13/04/2021 to 30/06/2021.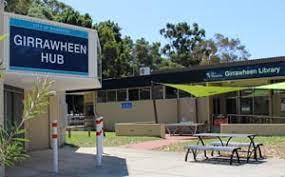 Information
Project Update
In April 2021, the City began investigations to determine if the Girrawheen Hub Precinct is meeting the needs of user groups and other stakeholders.
We see great potential in the three facilities - Girrawheen Library, Girrawheen Koondoola Senior Citizens Centre and Hub - and, together with the community, we would like to create a shared vision of its future.
Between April to June, the community was invited to have a say, through a survey, on how the Girrawheen Hub Precinct is currently used and future needs. The results will be shared on this page in coming weeks.
After the output from the engagement is reviewed and a needs assessment is carried out, Council will be briefed on outcomes, which will be used to develop plans for the precinct. These plans will be driven by community feedback, and circulated for comment.
In the meantime, if you have any queries, please contact the Community Facilities team (see contact details below).
Background
The primary purpose of this review is to investigate and determine if the Precinct is meeting the needs of existing users and other stakeholders and future requirements.
Feedback captured through the community engagement period will help inform the assessment, which will include:
Identifying current and future levels of use and issues, to determine the required infrastructure upgrades, new infrastructure provision and future management strategies;
Identifying any issues with the facility so that it will provide more usable space with lower ongoing maintenance costs;
Establishing a set of guiding principles to ensure the facility is managed and staffed efficiently;
Identifying potential future uses;
Providing audited information of the Girrawheen Hub Precinct that will identify if the facility requires renewal, rebuilding or upgrading; and
Developing concept designs and cost estimates for future required works (if required).
Enquiries
Name: Peter Hoole, Community Facilities Planning Officer
Telephone: 08 9405 5670