Community engagement has now closed. Comments were submitted from 02/09/2021 to 08/10/2021.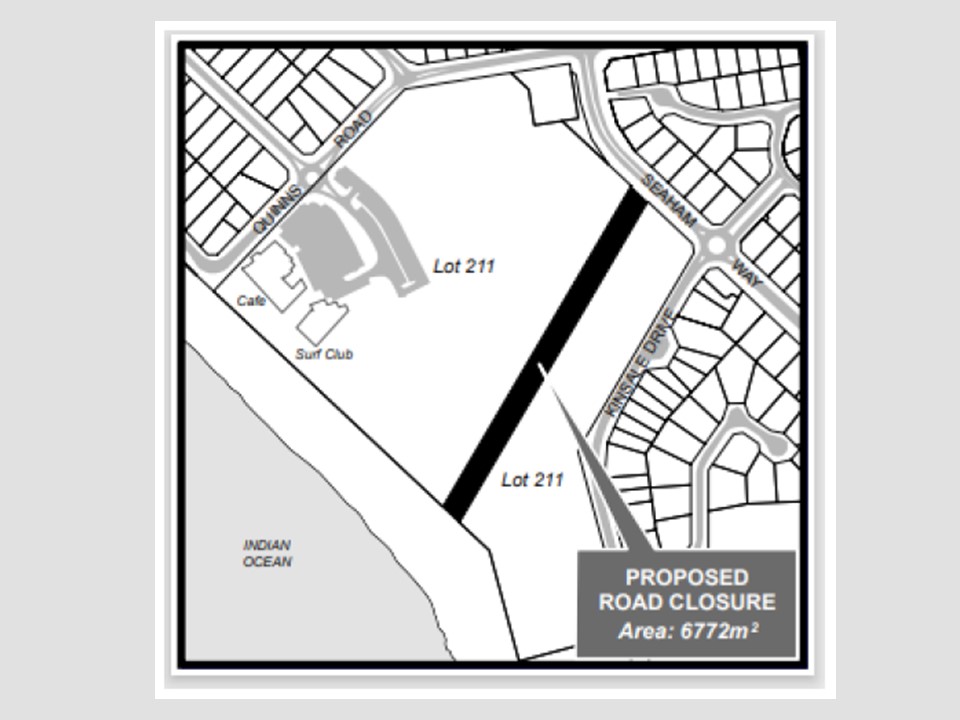 Information
PROPOSED ROAD CLOSURE: PORTION OF UN-MADE AND UN-NAMED ROAD RESERVE, MINDARIE
In accordance with Section 58 of the Land Administration Act (LAA), the City invites public comment on a proposal to permanently close portion of an un-made and un-named road reserve, within the middle of Lot 211 (2) Quinns Road, Mindarie, as shown on the accompanying plan and the subsequent amalgamation of that land into the adjoining Lot 211 (2) Quinns Road, Mindarie.
Note: The proposal relates to the road closure only, and not to any potential use of the land (which is currently undeveloped and vegetated).
Invitation to comment

Comments close on 8 October 2021 and can be emailed to enquiries@wanneroo.wa.gov.au or mailed to the Chief Executive Officer, City of Wanneroo, Locked Bag 1, WANNEROO WA 6946.
Should you wish to make a submission please:
Quote reference:

22542

– Mindarie
Include your name and address
Outline how your interests are affected; whether as a private citizen, on behalf of a company or other organisation, or as an owner or occupier of property; and
State whether your submission is in support of, or objecting to the proposal and provide any arguments supporting your comments.

If you make a submission, please note that your details may be made public at a Council meeting and included in a Council Agenda, which will be available on the City's website, unless you specifically request otherwise in your submission.