Animal Care Centre website
We are currently experiencing a problem with our Animal Care Centre website. This is being currently being investigated. We apologise for any inconvenience.
Home
Community Events Season Review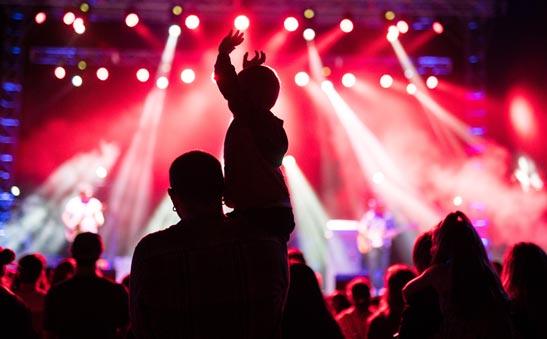 Review findings announced
Thank you to everyone who participated in the City of Wanneroo's Events Season Calendar Review late in 2019.
The aim was to invite the community to provide feedback on the City's annual events program and help create a calendar of events for 2020/21.
What you said
The majority of respondents would support a change to the City' events season
The majority of respondents are more likely to attend more frequent smaller local events, than less frequent larger events
The majority of respondents (across all ages and suburbs), equally support music concerts, markets, festivals, and movies in the park
The 35-44 age bracket also supported kid's activities
Even the youngest participants (15-17 and 18-24 age brackets) equally favoured music concerts, markets and festivals.
It was intended to release the community feedback and seek further input on a draft Events Calendar for 2020/21 prior to its release. However, due to the changing guidelines and restrictions associated with the COVID-19 situation, the City has not yet been able to finalise and publish the new Events Calendar.
Further updates will be provided once things become clearer. In the meantime, please follow our dedicated COVID-19 webpage where all the latest information about our events, facilities, and services can be found.
About the annual events program
The City of Wanneroo's Events Season runs from October through to March annually and brings the community together through social, cultural and recreational events.
Each season delivers a fresh line-up of performances from local acts through to international bands.
The 2019/20 season consisted of:
Dog's Breakfast – Sunday, 6 October 2019 (Kingsway Regional Sporting Complex),
Live in the Amphitheatre – December 2019 to February 2020 (Wanneroo Civic Centre),
Retro Rewind – Saturday, 22 February 2019 (Yanchep National Park)
Global Beats and Eats - Saturday, 21 March 2020 (Paloma Park, Marangaroo).
We are currently carrying out a review of the program and want your feedback to shape its future.

Key Dates
Public comment period opens
2 September 2019

Date: 03/09/2019
Nominations for workshops
Closed 23 September 2019 - Nominees will receive an email with details before the first workshop on 7 October.

Date: 24/09/2019
Community survey closes
30 September

Date: 01/10/2019
Community workshop
Monday, 4 November 6pm – 8pm

Date: 05/11/2019
Information analysis
November 2019 – Workshop outputs analysed by team and Draft Program presented to the City's FACE committee

Date: 30/11/2019
Presentation to Council Forum
February 2020

Date: 29/02/2020
Community update
Revised program announced to the community. (Date TBC)

Date: 30/09/2020
Subscribe to this project
Subscribe to receive updates on Community Events Season Review
Subscribe to City news
Subscribe to receive City news including updates on projects.
Project contact
Name: Events Team Telephone: 9405 5000