Home
Community Creatures - Fauna identification workshop
Community Creatures - Fauna identification workshop
Date: 18th September 2020
Location: Koondoola Community Centre , 90 Koondoola Avenue, Koondoola
Time: 16:30 - 19:30
Cost: Free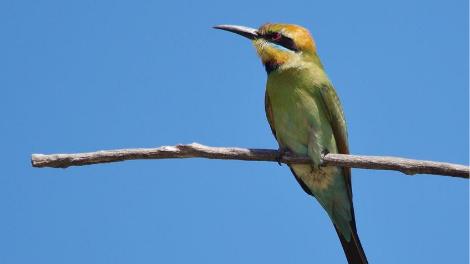 Become a fauna detective! Learn how to identify what might be living in your local bushland. Develop skills for monitoring and surveying.
The City of Wanneroo will be running a fauna identification workshop designed for those who are keen to learn more about the local animals living in our backyards.
This exciting workshop, which has been funded by the Communities Environment Grant, will give residents the opportunity to put their knowledge into practice through follow-up field workshops. You can even become a fauna sighting volunteer for the City!
The workshop will include light refreshments and we ask participants to bring:
A torch
Enclosed walking shoes
Long pants, long sleeves and a jacket.
October 2020

Prev month Next month

The green box highlights today's date and the dates with buttons have events happening on that day.

| Mo | Tu | We | Th | Fr | Sa | Su |
| --- | --- | --- | --- | --- | --- | --- |
| | | | 01 | 02 | 03 | 04 |
| 05 | 06 | 07 | 08 | 09 | 10 | 11 |
| 12 | 13 | 14 | 15 | 16 | 17 | 18 |
| 19 | 20 | 21 | 22 | 23 | 24 | 25 |
| 26 | 27 | 28 | 29 | 30 | 31 | |
Discover more events