Home
Events on 7th Nov 2019
Events for 7th Nov 2019
Showing 1 to 1 of 1 events.
Conflict resolution in community groups workshop
Date: 7th November 2019
Location: Warradale Community Centre, 31 Warradale Tce, Landsdale
Time: 17:30 - 20:00
Cost: Free, bookings essential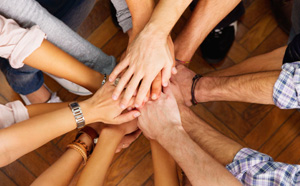 Running and taking part in a community group involves dealing with a lot of people, and unfortunately at some point conflict is an inevitable part of these interactions.
Learn about the best ways to respond and how to achieve a smooth resolution (and avoid an escalating situation!).
This course will provide tools and techniques to empower participants to respond appropriately to unexpected or inappropriate behaviour.
We will explore:
Conflict triggers
How to prevent violence
Role of body language
How to create contagious calm
Bookings essential. Click here to register on Eventbrite.
August 2020

Prev month Next month

The green box highlights today's date and the dates with buttons have events happening on that day.

| Mo | Tu | We | Th | Fr | Sa | Su |
| --- | --- | --- | --- | --- | --- | --- |
| | | | | | 01 | 02 |
| 03 | 04 | 05 | 06 | 07 | 08 | 09 |
| 10 | 11 | 12 | 13 | 14 | 15 | 16 |
| 17 | 18 | 19 | 20 | 21 | 22 | 23 |
| 24 | 25 | 26 | 27 | 28 | 29 | 30 |
| 31 | | | | | | |
Discover more events