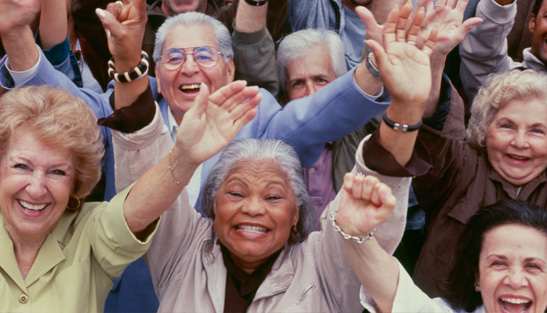 City approves Age Friendly Strategy
Age Friendly Strategy 2017/2018 - 2020/2021
On 19 September 2017 the City of Wanneroo Council voted to adopt its inaugural Age Friendly Strategy, which will be implemented over the next three years.
The aim of the strategy is to assist in creating an age-friendly City and supporting seniors in line with the World Health Organisations (WHO) framework.
"This strategy will help the City become a more age-friendly place to live, work and visit. It is important that we begin to lay the foundation now that will ensure we are well placed to assist our seniors to access the City's services, amenities, partners and community groups they need in future," Mayor Tracey Roberts said.
"It is vital that we have an inclusive community and that our seniors are healthy, active and engaged."
Through the strategy, the City will strive to further recognise the diversity among older people, promoting the inclusion and contribution of the elderly in all areas of community life.
Once implemented, the City will be able to better anticipate and respond to ageing related needs and preferences.
The Age Friendly Strategy commenced development last year, following consultation with 450 seniors, carers and service providers, as well as government representatives and non-government agencies and stakeholders.
The City has more than 18,000 residents aged 65 years and over, and this figure is set to increase to more than 22,500 by 2020.
The strategy means the City can join the WHO's Global Network for Age-Friendly Cities and Communities, and be able to exchange experiences and share mutual learning between communities across the world.