How to start your own walking group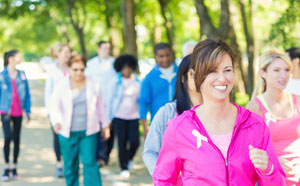 Do you want to take the first steps to increase your physical activity by joining Australia's largest FREE community-based walking network? Heart Foundation Walking is structured around the social aspect of walking in groups and it's a great way to get to know your neighbours and neighbourhood.
There are many ways to be physically active and walking is the number one activity most Australian adults do on a regular basis. Walking is enjoyable and easy and suitable for people of all ages and fitness levels and it's free.
Heart Foundation Walking can help you to set up and maintain walking groups in your local community. Being a volunteer Walk Organiser is fun and easy and you only need one other Walker to start a group! You will receive free training, promotion, support and resources to help your group grow. Your walking group can be any size and walk at various times, distances, days and levels of difficulty that you choose.
Getting started
Speak to the City's Community Development team on 9405 5000 or email: communitydevelopment@wanneroo.wa.gov.au for advice on where to begin.
Decide where and when your group will meet, how long your walk will be and the route you will take. You will find some great tips on the Heart Foundation Walking website
Register your interest to becoming a Walk Leader by completing the "become a Walk Organiser" section on the Heart Foundation Walking website
After registering your interest, the Heart Foundation will email you a free online training package for you to complete.
The Community Development team will create and send you flyers and posters and arrange promotion on the City's and Heart Foundation websites.
Once you complete the training you are ready to start walking!
Role of a walk leader
Decide when and where the group will meet and what route you will take;
Attend each walk and welcome new walkers;
Assist in promoting your group (you will receive posters, flyers and online promotion from the Community Development team);
Keep your walking group and contact details up-to-date; and
Submit monthly attendance records to the Heart Foundation.
What support will I receive?
Access to your own online profile so you can manage your walking group;
Free Walk Organiser training which can be accessed online once you become registered or if you prefer it can be provided by the Healthy & Inclusive Communities team in person;
A free Heart Foundation Walking shirt, drink bottle and name tag;
Walker Recognition Scheme which includes certificates, merchandise and a monthly prize draw for every active Walker;
Help with advertising and promotion of your group; and
Insurance Cover by the Heart Foundation's Policy for volunteer Walk Organisers.
Further information and support
For more information contact the Community Development team on 9405 5000 or visit the Heart Foundation Walking website