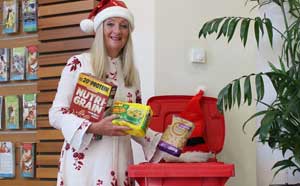 For two decades the Mayor's Christmas Appeal has been helping people who are going through tough times have a brighter Christmas by providing local families with hampers made up of donated goods.
Through the generosity of local schools, community groups, businesses and residents - the City is able to distribute hampers to a large number of families identified by various charitable organisations.
Information regarding the 2021 Christmas Appeal will become available towards the end of this year.
Call 9405 5000 for more information.