Pop along to the Rocca Way Town Square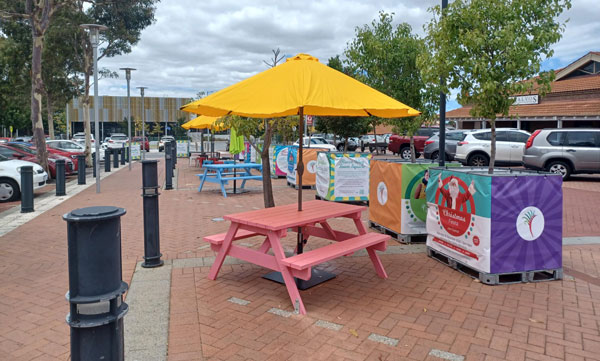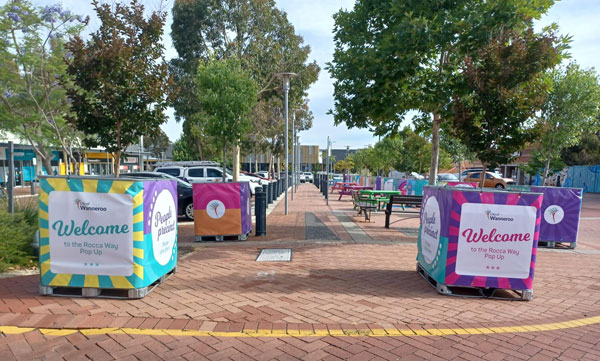 We've been asking what you want your City to look and feel like.
You've told us that you'd like to see local places that are vibrant, unique and fun so we're trying out different ways to breathe new life into local places that allow our community to engage, connect and experience what's on offer.
During December and January, parking bays along Rocca Way in Wanneroo have been transformed to create the Rocca Way Town Square. The space features comfortable furniture, luscious greenery and shady umbrellas for you to relax and enjoy live entertainment, food trucks and market stalls including Kulfilicious, Zest icecream, Saxophonist 2 or More, Glass Slipper craft, Llamas Down Under, Junkedelic, Guitarist Keenan, All the Lights Circus Workshop and Belly Dancers.
To find out what's happening each day, be sure to follow the City's Instragram page.
The Rocca Way Town Square project is a step towards activating the Wanneroo Town Centre by making it more pedestrian friendly, encouraging social events and activities, and supporting local businesses.
We want you to be part of the action. Please tell us what you think about Rocca Way Town Square; what you like, what could be improved, and what you'd like to see in a permanent town square in future. To have your say complete our online survey.