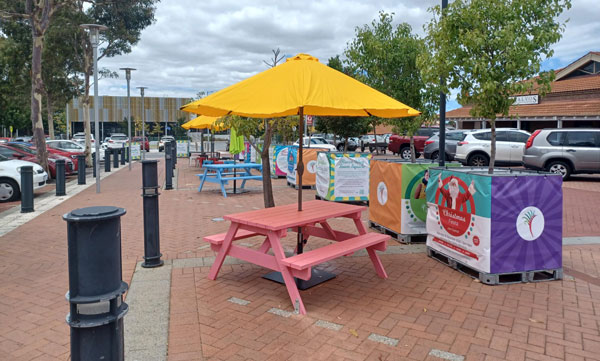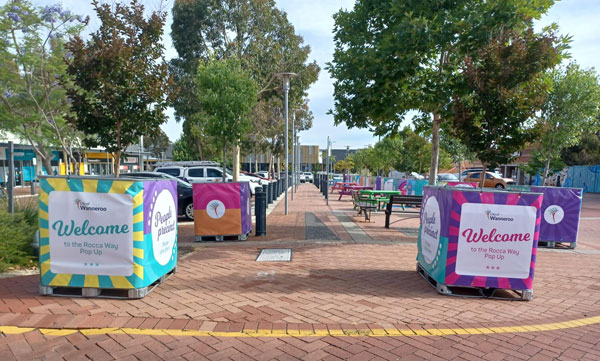 It's coming back!
The Rocca Way Town Square project is a step towards activating the Wanneroo Town Centre by making it more pedestrian friendly, encouraging social events and activities, and supporting local businesses.
The town square is temporarily out of action while we replant the trees ready for the next season but it will be back in just a few short weeks.
If you visited last season's town square, please tell us what you thought. What did you like? What can be improved? What would you like to see in a permanent town square in future? Please fill in the online survey and let us know.