Food safety training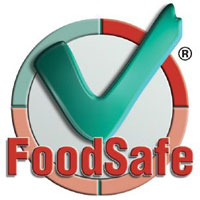 FoodSafe Online Training
The City of Wanneroo takes food hygiene within our City very seriously. All food businesses have obligations and the City is assisting these businesses to meet these obligations by providing free access to this valuable new training tool.
This training will assist food handlers in developing the skills and knowledge required to ensure food is handled in a safe and hygienic way.
The FoodSafe Online course can be accessed free of charge by clicking below:
On the payment details page, use the unique discount voucher "FSVWANNE352" and it will apply the full $35 discount. After completing the transaction, follow the downloadable instructions to register and start the course at no charge. A printable certificate is available once you have successfully completed the course.
All About Allergens
Food allergies can be life threatening. For people who have a food allergy the only way to manage the allergy is to avoid the food allergen. For this reason there are laws in place like the mandatory labelling requirements under Standard 1.2.3 of the Food Standards Code.
When consumers disclose their allergy, the food service industry has a responsibility to help the customer with food menu choices by providing information on allergen content that may be present directly and/or indirectly in food menu items.
To assist the food service industry in meeting their obligations, a free online training course has been launched by the National Allergy Strategy, a partnership between Australia's peak allergy bodies, the Australasian Society of Clinical Immunology and Allergy (ASCIA) and Allergy & Anaphylaxis Australia (A&AA).
The All about Allergens online training available via a National Allergy Strategy website - provides access to training that is fast, easy and free. The comprehensive program provides need to know information relevant for those in the food service industry and is presented using videos and interactive activities.