City of Wanneroo Nature Passport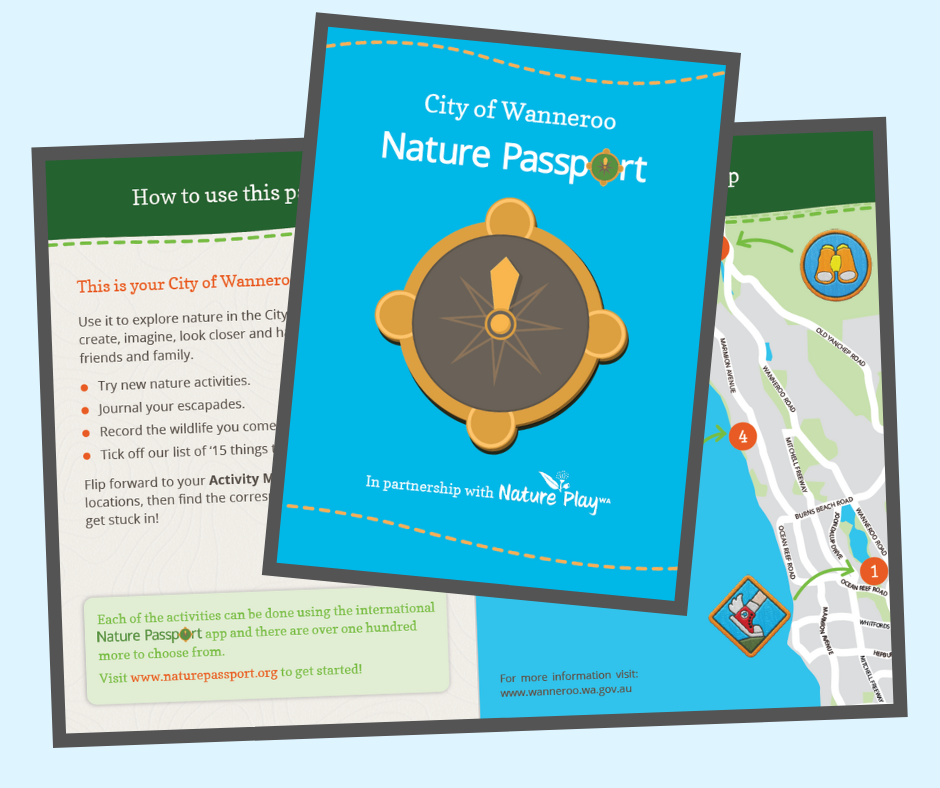 Calling all bright-eyed, bushy-tailed adventurers - it's time to get back to nature with City of Wanneroo's Nature Passport!
Developed in partnership with Nature Play WA, the Nature Passport activity booklet is your one-stop shop for nature playgrounds, green open spaces, wetlands and other nature-rich locations in the City of Wanneroo.
Each passport is packed with interactive activities for children of all ages and families to enjoy, including an activity map, a list of 15 'things to do', stickers and a nature safari section.
So if your little explorers or adventurers are looking for fun and games to stir their imagination, hightail it over to your local library to pick up a copy – but you'd better get in quick, because physical copies of the passport are limited!
Better still, download a digital version to your tablet or smartphone by visiting via the button below:
City of Wanneroo Nature Passport
Library locations
Clarkson Library
27 Ocean Keys Boulevard, Clarkson
Girrawheen Library
6 Patrick Court, Girrawheen
Wanneroo Library
3 Rocca Way, Wanneroo
Yanchep/Two Rocks Library
Lisford Avenue, Two Rocks