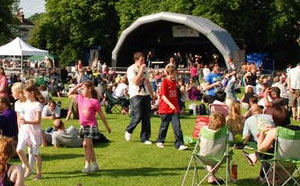 The City of Wanneroo delivers many community events throughout the year. These events often include market stalls, food trucks, community groups and clubs, performers and activity providers.
If you are interested in being part of a City-led event please complete the relevant form below:
Food vendors - expression of interest
Artists and performers - expression of interest
Stall holders - expression of interest
Please note
Submission of an expression of interest form does not guarantee you a place at City events. Your details will be added to our database and invites to events will be sent via email during the event season.
If you have any further questions please call 9405 5000.