The Freeman of the City title is an honour bestowed upon individuals who have made an outstanding contribution to the community, Australia and humanity through their personal endeavours and commitment. The City of Wanneroo warmly recognises the incredible contributions our Freemen have made to the community over the years.
Nick Trandos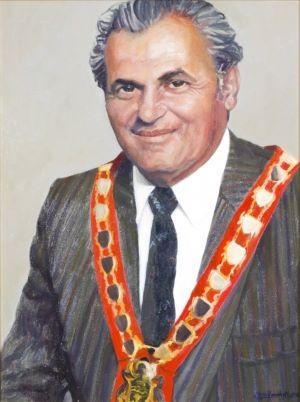 Nicolas (Nick) Trandos OAM JP, was born in Kafalari, Greece in 1934. When Nick was four years old, his father Dimitrios immigrated to Australia to find a better life for his family, however it would be 11 years before Nick, together with his mother and brother, joined Dimitrios in Wanneroo. Nick completed his schooling and began working in the family's vegetable garden business. This early experience in the family business led to a lifelong interest in the market gardening industry, with Nick going on to serve as President of the WA Market Gardeners' Association for 25 years.
Nick has been an active member of the Wanneroo and Joondalup communities since 1960, when his work in local government began. He served a total of 24 years as a Council Member from 1960 to 1966 and again from 1970 to 1988. He was the Shire of Wanneroo's last President and the former City of Wanneroo's first Mayor. During his time in local government, Nick founded the Olympic Kingsway Sports Club and was President of the club from 1966 to 1968 and again from 1996 to 2005.
In 1988, Nick was awarded the Medal of the Order of Australia for community service and named as the City of Wanneroo's first Freeman. That same year, Nick retired from local government but he remains well remembered in the community as a man of great vision and community spirit.
Margaret Cockman
(1931 - 2023)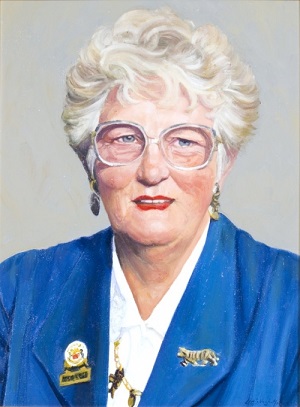 Born in 1931, Margaret Cockman OAM has lived in Wanneroo for her entire life. Margaret comes from one of the City's founding families and her old family home, Cockman House, is now one of the City's museums.
Margaret has dedicated many years of her life to the local community, including more than five decades working in local government until her retirement in 1996. Without Margaret, many associations and community organisations in the cities of Wanneroo and Joondalup would not exist.
Over the years, Margaret has been actively involved in, and even founded, several groups including the Wanneroo Country Women's Association, Wanneroo Agricultural Society and Wanneroo and Districts Historical Society. Margaret also co-authored and researched the book The Story of Wanneroo with Guy Daniel in 1979.
Margaret was recognised for her community work in 1990 when she received the Medal of the Order of Australia and again in 2001 when she was awarded the Centenary Medal. She received the title Freeman of the City of Wanneroo in 1995 for her work in service of the community since 1946.
Bill Marwick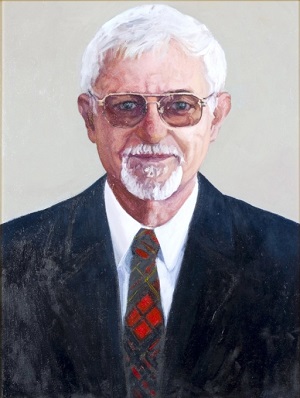 William (Bill) Marwick OAM was born in York in 1939, before moving to Wanneroo with his wife Bernice in 1973.
In 1974, Bill and Bernice started Wanneroo's first newspaper, The Wanneroo Community News, in partnership with another local couple. The paper quickly became a valuable forum in which local community groups and the then Shire of Wanneroo could advise residents and ratepayers of council services and activities. Over the years the publication evolved, eventually becoming The Wanneroo District Times and then The Wanneroo Times.
A Wanneroo Councillor from 1988 to 1994, including a term as Mayor, Bill served on many committees and groups including the Wanneroo Lions Club, Warwick Scout Group, Wanneroo Chamber of Commerce and the Wanneroo Rotary Club. He founded the Wanneroo and Districts Historical Society in 1989 and was President for 16 years.
Bill has been involved in interviewing and recording oral histories of many pioneering families in the Wanneroo and Joondalup areas. He has written two books, Stories of Old Wanneroo and The Times of Wanneroo.
In 2004, Bill was named an Exemplary Citizen by Lions Clubs International for community service. That same year he was made a Freeman of the City of Wanneroo for community involvement and his work recording the region's long history.
Mick Nanovich
(1931 - 2005)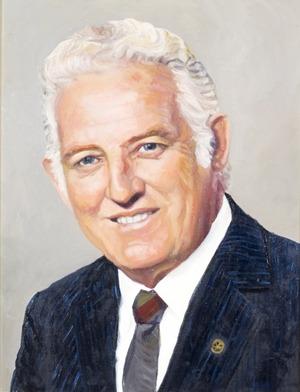 Born in 1931, Michael 'Mick' Nanovich followed his father into vegetable production. On moving to the Wanneroo Shire in 1960 with his wife Marie, he established a market garden and became a well-respected member of the Wanneroo community. Mick was very active in the community, being involved in the Wanneroo Agricultural Society, Wanneroo Football Club, Wanneroo Country Club, member of the Market Gardeners Association and Director of the United Crate Exchange and United Markets. Mick was also vice-patron of the Sorrento Surf Lifesaving Club and patron of the Mullaloo Surf Lifesaving Club.
Mick served on the Wanneroo Shire from 1963, serving 2 years as Deputy President before a 6year term as President. During the transformation of Wanneroo from a country town to metropolitan centre in the 1970s, Mick provided effective local government leadership as suburbs such as Greenwood, Craigie and Girrawheen emerged. Mick was awarded Freeman of the City in 2000.
Ruth Reid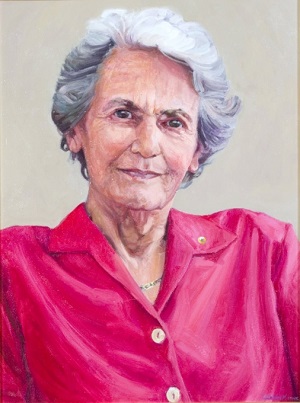 Ruth Reid AM, CIT WA was born in 1921 and is well known for her life-long involvement with community service, including during her time at Government House when her husband Professor Gordon Reid AC served as WA's 26th Governor from 1984 to 1989.
Ruth has dedicated over 50 years to volunteer work, supporting community groups and organisations including Save The Children, WA Reconciliation Advisory Group, St John Ambulance, the Blind Institute, Foster Carers' Association, Safety Houses Association, Autism Association of WA and Camps for Kids. Ruth was awarded a Member of the Order of Australia in 1998 and named Western Australian Citizen of the Year in 2000 for her work in community service.
In 2013, Ruth was announced the winner of the Lifetime Contribution to Volunteering Award presented at the WA Volunteer of the Year Awards.
Graham Edwards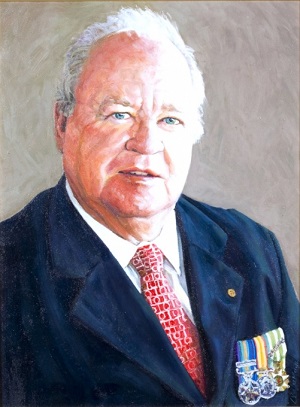 Graham Edwards AM was born in Kalgoorlie in 1946. Graham was raised in the small mining community of Mt Ida and became a fireman for Westrail when he was 16 years old. He served in the army during the 1960s and 1970s and was wounded twice in Vietnam, the second time losing his legs to a land mine.
After discharge from the army and a period of rehabilitation, Graham spent ten years with the Commonwealth Public Service in Defence, Veterans' Affairs and the Vietnam Veterans' Counselling Service. He has served the community for many years, including as a volunteer with organisations in the City of Wanneroo, and as a member of State and Federal Parliaments.
Graham is well known for his tireless work in relation to veterans and his ongoing support of many advocacy groups and community organisations, including Wheelchairs for Kids.
Graham was awarded the title Freeman of the City of Wanneroo in 2008 and was made a Member of the Order of Australia in 2012.
Related Policy
The Award of the title "Honorary Freeman of the City of Wanneroo" policy outlines the nomination, selection and awarding of the prestigious title "Honorary Freeman of the City of Wanneroo", to recognise meritorious service of an individual to the community of the City of Wanneroo.