Extraordinary Council Election 14 December 2022 (North-East Ward)
To view the profiles of candidates and election notice for the upcoming Local Government Election, please visit the Extraordinary Election webpage
Home
Reconciliation Action Plan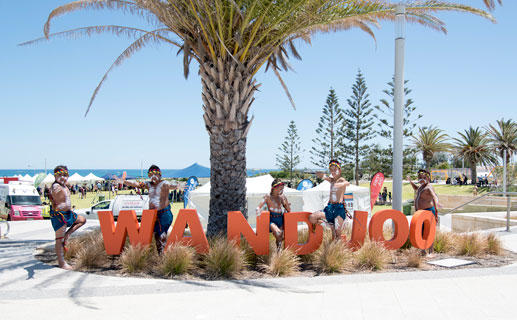 Reconciliation Action Plan Update
The City is developing its fourth Reconciliation Action Plan (RAP). Reconciliation is about working together to strengthen relationships, celebrate culture and recognise heritage of Aboriginal and Torres Strait Islander peoples.
Following the community engagement completed in May and August 2022, the City has drafted actions for the new RAP 2023-2025.
Feedback invited
We invite you to read through the 15 draft actions and 77 deliverables the City will commit to for the next two years and send us your feedback and comments via the comment box at the bottom of the page or you can contact us on 9405 5000.
Some exciting projects we look forward to working on with the community include:
Developing an Aboriginal and Torres Strait Islander engagement plan;
Increasing Aboriginal naming across the City;
Registering of significant Noongar sites across the City;
Improving employment outcomes for Aboriginal and Torres Strait Islander people in the City; and
Increase Aboriginal and Torres Strait Islander supplier diversity in the City.
If you have any queries, please contact the City's Community Development Team.
Background
The City of Wanneroo is committed to supporting healthy and inclusive communities where all people are accepted, welcomed and encouraged to participate and contribute.
As a City, we recognise that community health and wellbeing is influenced by a wide range of factors, including social networks, employment opportunities, the places we live, as well as the opportunities we are presented with to live healthy lives.
The Reconciliation Action Plan (RAP), which is one of several plans that guide our work in creating healthy and inclusive communities, is currently being reviewed.
The RAP outlines practical actions we will take to build strong relationships and enhanced respect between Aboriginal and Torres Strait Islander peoples and other Australians and contribute to reconciliation in Australia.
The City developed its first RAP in 2013 with input from external and internal stakeholders being involved in the development of the priorities and actions.
Check this page regularly for ways to have a say and updates on the RAP development.
Key Dates
Public comment period opened, including community survey (Phase 1 - Closed)
Monday, 23 May 2022

Date: 31/05/2022
Community workshops
Workshop 1 - Monday, 30 May 5-6pm; and Workshop 2 - Friday, 3 June 12-1pm.

Date: 09/06/2022
Public comment period (Phase 2))
Closed on 14 September 2022

Date: 15/09/2022
Information analysis and plan drafting
June 2022

Date: 30/06/2022
Reconciliation Australia
Plan drafted - By November 2022

Date: 30/11/2022
Council review and approval
August to December 2022

Date: 30/11/2022
RAP published
January 2023

Date: 31/01/2023
Subscribe to this project
Subscribe to receive updates on the City's Reconciliation Action Plan
Subscribe to City news
Subscribe to receive City news including updates on projects.
Shared community comments
Project contact
Name: Doug Middlemass, Community Development Planner Telephone: 9405 5000