COVID-19 recovery information and updates
With the recent announcement of the State Government's four-phase COVID-19 Roadmap to Recovery, the City will reopen some of its community services and facilities on Tuesday 19 May 2020. Click here to find out more
Home
Old Quinns Rocks Landform and Recoding Study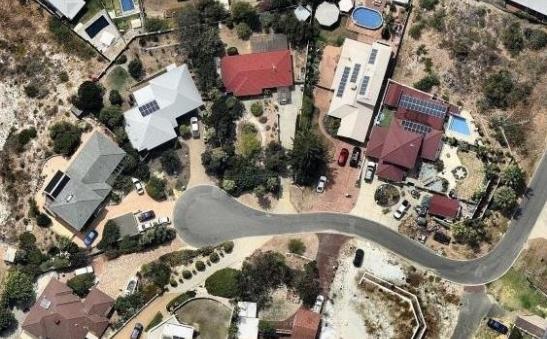 City reviewing Local Planning Policy 3.1 – Local Housing Strategy Implementation
Following the completion of the Quinns Rocks Landform and Recoding Study in August 2019 and subsequent discussions with the Western Australian Planning Commission, the City is currently in the process of preparing a revised draft Local Planning Policy 3.1 – Local Housing Strategy Implementation (LPP 3.1) for Council's consideration.
The revised draft policy will revisit residential density in the Quinns Rocks area specifically based on the above findings and discussions.
Community consultation of the revised draft policy is planned for the end of July, following its consideration by Council.

About the project
The old Quinns Rocks residential area originated as a small squatter shack settlement in the 1930s. Now an integrated part of urban development with increasing residential density it's important to retain the distinct character and charm of the area.
As outlined on the City's website, Council is further considering the future risks associated with coastal erosion and how to provide a balanced resolution on multiple community priorities for the area including retaining the distinct character of old Quinns Rocks and exploring potential opportunities to increase residential density.
As a result, the City has appointed consultants Hames Sharley to manage an intensive study that considers the landform and recoding challenges in the old Quinns Rocks area.
The key aims of the study are to:
Protect the heritage character of Quinns Rocks;
Retain the distinct landform and topography of Quinns Rocks; and
Address the constraints embodied in Coastal Hazard and Risk Management Adaption Plan and the imperative to avoid future liabilities of both residents and the City.
The study will include substantial engagement with the community and interested stakeholders. The community consultation and public comment period remain open until June 2019.
Community engagement activities will include a community information session, establishment of a community reference group, and a design workshop – with ample opportunities for residents to provide feedback on the challenges and opportunities identified throughout the study.
Engagement outcomes will be publicly available and community feedback will be sought on the study.
Key Dates
Applications close for Community Reference Group (CLOSED)
Wednesday, 24 April

Date: 25/04/2019
Community Design Workshop
11 May 2019 -12pm - 4pm (For CRG members only)

Date: 12/05/2019
Community Drop-In Session
17 April 2019 – 5pm - 7pm

Date: 18/04/2019
Council Review
July 2020

Date: 31/07/2020
Final CRG Meeting
29 May 2019 – 6pm to 7pm

Date: 30/05/2019
Presentation of study findings to City
August 2019

Date: 08/09/2019
Project team analysis
June 2019

Date: 30/06/2019
Public comment period - NOW OPEN
29 March to 19 June 2019

Date: 05/04/2019
Public comment period closes
19 June 2019

Date: 20/06/2019
Technical Report Review
Technical Report Review Sept / October – Study findings and recommendations being reviewed by the City and Department of Planning, Lands and Heritage

Date: 31/10/2019
Community consultation on the revised draft policy
August 2020

Date: 31/08/2020
Subscribe to this project
Subscribe to receive updates on Old Quinns Rocks Landform and Recoding Study
Subscribe to City news
Subscribe to receive City news including updates on projects.
Project contact
Name: Zyra Knight, Senior Project Planner Telephone: 9405 5000