Home
Summer Events Season

Celebrating the 2020/2021 Event Season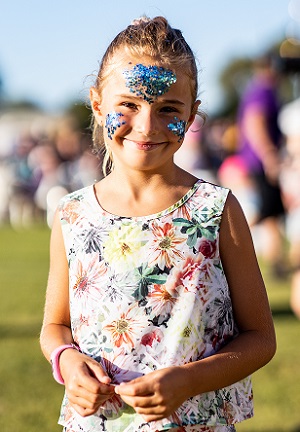 The 2020/2021 Summer Events season provided support to many City of Wanneroo businesses and vendors, and gave residents a safe environment to socialise and have fun.
This season we modified our events by utilising local parks and places across the City. We celebrated our community by coming together and offering new experiences and opportunity to learn and grow together. A big thankyou to our residents and community members who attended these events. The current COVID-19 restrictions presented many challenges and as always the Wanneroo Community stepped up and did the right thing throughout the season.
The Event Season
Residents enjoyed 12 events throughout the City suburbs this season from Girrawheen in the south to Yanchep in the City's north. The series included:
Buy Local Market
Twilight Markets
Local Vocals
Pictures in the Park
Summer Sideshow
Summer Sideshow
Event turnout: approximately 5,200 patrons
The Summer Sideshow series was held in Quinns Rocks, Marangaroo and Wanneroo. By far the most popular of events, the Summer Sideshow series featured various free children's amusement rides and activities as well as free popcorn and fairy floss, face painters, a DJ as well as local food and market stallholders.
Twilight Markets
Event turnout: approximately 3,300 patrons
The Twilight Markets, including the Buy Local Market, were held in Wanneroo, Kingsway and Yanchep. These events featured an abundance of local stallholders selling their wares ranging from jewellery, coffee, clothing, condiments and carpentry to name a few. The festoon lighting really set the mood of these events that were all supported with live acoustic sets from local musicians and local food trucks.
Local Vocals
Event turnout: approximately 2,700 patrons
Free mid-sized concert events featuring local talent. These events were held in Girrawheen, Butler and Banksia Grove. Performances ranged from a special interactive Santa and Elves performance to soul to rock as well as a special performance by the Royal Australian Navy Band. The events featured a variety of children's activities, roving entertainment, market stalls and local food trucks.
Pictures in the Park
Event turnout: approximately 880 patrons
The outdoor cinema returned to the City with movie screenings in Hocking, Clarkson and Koondoola. A variety of children's entertainment was on offer prior to the commencement of the screenings as well as support from our local food suppliers and free popcorn.
Event Season Statistics
Total Event Season Attendance
Approximately Over 12,000 patrons
Local Businesses and Stallholders Supported
Over 100 local stallholders and local food trucks were supported during the 2020/2021 Summer Events Season.
Event Letters/Flyers Sent to Residents
A total of 2,650 letters and flyers were hand delivered to local residents
Advertising Medium
Facebook was by far the most successful form of advertising with an average of 85% of attendees hearing about the events via the channel.
Thank you
The City of Wanneroo wishes to say a big thank you for supporting our events season during difficult circumstances. Without your support, these events would not be possible. We look forward to bringing you all back together during our 2021/2022 Summer Events season. Stay tuned to the City's website for further updates.