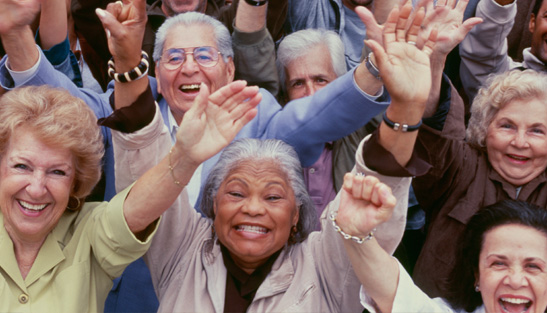 The City of Wanneroo has begun working towards its first Age-Friendly Strategy, which will aim to promote an age-friendly environment that benefits all the community for current and future generations. Our vision for our plan is to build a safe & inclusive City, with opportunities to maintain a good quality of life and have access to services as we age.
As part of the strategy's development process the City went out to the community to hear what our senior residents and other interested stakeholders had to say on the current strengths and gaps in their communities in regard to age-friendliness. During the period of April to October 2016 approximately 400 participated in our age-friendly community engagement through either attending a community forum or completing a survey.
The information collected through this community engagement will now be used to inform the development of the Age-Friendly Strategy, as to ensure that it is responsive to the current experiences of seniors in our community.
The Age-Friendly Strategy is scheduled to be completed by the middle of 2017.
For further information on our Age-Friendly Strategy please contact Louise Giles, Project Officer on 9405 5842 or email: louise.giles@wanneroo.wa.gov.au.
What is an age-friendly community?
An age-friendly community is one which:
Recognises the great diversity among older people
Promotes their inclusion and contribution in all areas of community life
Respects their decisions and lifestyle choices, and
Anticipates and responds to ageing-related needs and preferences.
The World Health Organisation developed an Age-Friendly Cities model in 2007 and more recently an Age-Friendly World model. At the center of these models are eight domains or essential characteristics that are found in an age-friendly community, namely:
Housing
Social participation
Respect and social inclusion
Civic participation and employment
Communication and information
Community support and health services
Outdoor spaces and buildings
Transportation