There are two bulk collections in the in the City of Wanneroo per year:
General waste (furniture, timber etc.)
Green waste (trees and shrubs only)
Please avoid placing items on light coloured paving as vehicles may leave marks. Please note crews will not return to collect refuse placed out after collection has taken place.
Waste should be placed on the verge no longer than one week before the collection date.
Please place waste at least 1 metre away from fences, walls, mail boxes, public utilities, power domes, water meters and sprinklers to avoid damage.
If your property is situated in a laneway, please place it in one of the visitor's car park bays at the front of your home. If you have any further questions, please contact Waste Services on 9405 5000.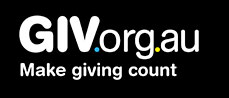 "Don't leave them outside"
Make your donations count. Give your donations a chance to find new homes. Don't leave them out in the cold!
Giv is an initiative of some of WA's largest charities working together to reduce waste and make every donation count.
Click below for more information.
GIV.org.au further information
General bulk waste
General bulk waste verge collection schedule
We collect
Bags and boxes of garden waste, stoves, furniture etc.
We do not collect
Tree pruning's, bricks, bottles, rubble, sand, cement, fencing, wire strapping, inflammable liquids, oil, paint, chemicals, pesticides, foodstuffs, tyres, asbestos & asbestos cement (fibro) sheeting, old gas bottles (please take to Kleenheat), glass items, lead acid car batteries, car parts, agricultural waste or any item exceeding 1.5m in length. Anything placed on synthetic grass.
Green waste
Green waste verge collection schedule
We collect
Tree pruning's and shrubs only. Please stack branches with cut ends facing the road.
We do not collect
Bags or boxes of green waste or any other waste. Anything excessively heavy, and / or exceeding 1.5 metres in length. Anything placed on synthetic grass.
Please note: We do not service vacant lots, commercial properties, reserves or parks and properties not receiving a domestic rubbish collection service.