Home
Events on 18th Mar 2017
Events for 18th Mar 2017
Showing 1 to 2 of 2 events.
Claimed Lands: The impact of colonisation on the Western Australian landscape
Date: 18th February 2017 - 8th April 2017
Every day
Location: Conference Room, Wanneroo Library & Cultural Centre, 3 Rocca Way, Wanneroo
Time: 10:00 - 16:00
Cost: FREE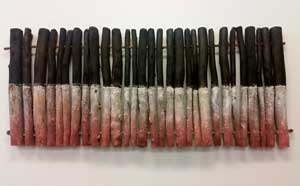 Artwork centered around the idea of our shared past, to make art that challenges the viewer and the generally accepted discourse of local history.
Jess Hart's practice is influenced by her Indigenous History and Knowledge major and interest in colonial settlement. Her artwork is centered around the idea of our shared past, to make art that challenges the viewer and the generally accepted discourse of local history. Her aim is to create a series of works that blur the line between museum and art.
This exhibition has been facilitated in partnership with Paper Mountain an artist-run initiative, Gallery and co-working space, dedicated to supporting a diverse range of contemporary art projects. Jess Hart is the University of WA's recipient of the Artsource Industry Award 2016, an award offered to the most industry-ready graduates from the art faculties of Curtin University, Edith Cowan University, North Metropolitan (TAFE) and the University of WA.
Pictured above: Cause and Effect, was created to represent the effects of farming on the natural landscape and how this destruction of the environment has influenced the way farmers can use their land. The salt rising from the ground, and the fires destroying the land and crops above, whilst the clearing of the gum trees to make way for crops and cattle, exacerbates the problem of salinity.
Open
10am to 4pm, Monday to Saturday (closed Sundays and public holidays)
Workshops
When
Saturday 11 March
10:30am-12:30pm – 6-11 year olds
1:30pm-3:30pm – 12+ year olds
Cost
$5 per participant
Bookings
9405 5920

Learn how to make your very own air dry clay bowls, pendants and magnets with Jess Hart. Use a range of natural materials, including ochre, charcoal and gum nuts to blend into your one-of-a-kind creation.
All materials provided – just bring a smile and your creativity!
Global Beats & Eats 2017
Date: 18th March 2017
Location: Paloma Park, Mirrabooka Ave, Marangaroo
Time: 16:00 - 21:30
Cost: FREE (tickets essential)
Over 8,000 people flocked to Paloma Park in Marangaroo to enjoy Global Beats & Eats presented by LiveLighter 2017.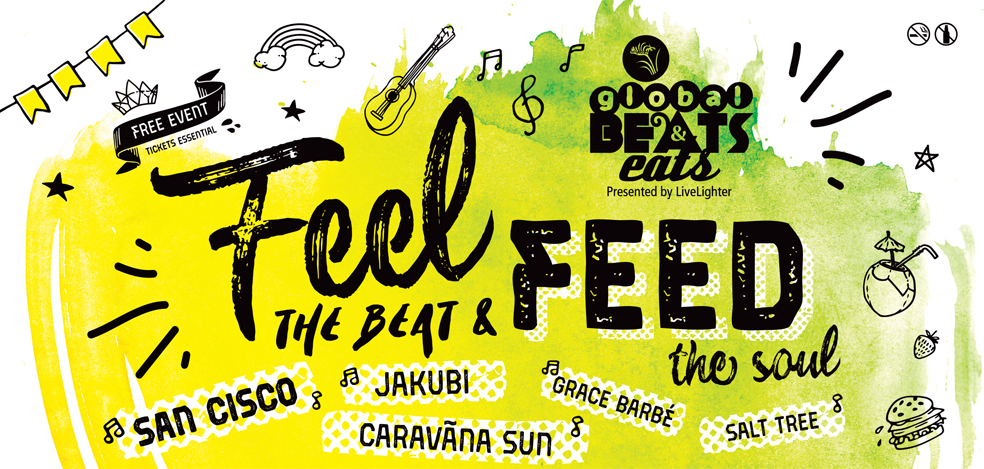 Seychelles Islander Grace Barbé opened the event with a fusion of tropical rhythms before folk duo Salt Tree, Sydneysiders Caravaňa Sun and quintet Jakubi wowed the audience with sizzling sets. Headliners San Cisco had the crowd grooving as they belted out famous hits and new tracks from their highly anticipated upcoming album.
Tasty offerings from Perth's best food vans kept eventgoers well fed with everything from traditional Indian to Japanese street food ensuring a host of options. Chinese lion dancers weaved through the crowd while Polynesian hula dancers, samba drummers and colourful carnival performers delighted audiences with their high-energy performances. Visitors learned about Aboriginal culture and art by contributing to a large Indigenous artwork and families were entertained with activities including face painting, bouncy castle, photo booth and drum making craft workshops.
Global Beats & Eats presented by LiveLighter wrapped up the City's events for this season. Check out the highlights from the 2017 event below and stay tuned for the announcement of next season's events!

Be one of the first to know about the latest event news by liking the City of Wanneroo Facebook page or signing up to the Community Events eNewsletter.
The City of Wanneroo would like to thank sponsors Healthway, LiveLighter, Lotterywest & Wanneroo Times.

For more information, telephone 9405 5000.
Discover more events