Home
Events on 21st Oct 2017
Events for 21st Oct 2017
Showing 1 to 3 of 3 events.
Garage Sale Trail
Date: 21st October 2017 - 22nd October 2017
Every day
Location: Various
Cost: Free registration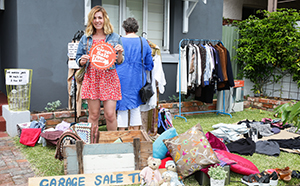 Garage Sale Trail, the multi-award winning sustainability and community campaign powered by local councils is back in the City of Wanneroo as a weekend long event on Saturday 21 and Sunday 22 October
Households, community groups, charities, local businesses and schools in the City of Wanneroo are set to join an estimated 350,000+ Australians as a part of the seventh annual Garage Sale Trail.
Aimed at bringing communities together and promoting reuse, Garage Sale Trail sees more than 150 local councils participate in the Australia-wide initiative each year. In 2017 the event has two primary goals:
To see 2 million items listed for reuse on one big weekend of garage sales across the country
To enable 120,000 new neighbourly connections over the weekend long event
Mayor Tracey Roberts has welcomed the involvement of the City of Wanneroo and the unique opportunity to promote reuse in a fun and creative way.
"After winning the 'best newcomer' award in 2016, The City of Wanneroo is proud to again be actively involved in bringing this national initiative to our residents."
"Garage Sale Trail helps people to think about how we can all take responsibility for the waste we create - items we reuse don't end up in council collections or landfill. It's also a simple way for people to meet other people in their community and fundraise for a great cause." Mayor Tracey Roberts said.
The initiative is run by Australian not-for-profit Garage Sale Trail Foundation and aims to create positive social and environmental change in communities across Australia.
Registration is free and now open at garagesaletrail.com.au.
FACTS & FIGURES
Registration is free at garagesaletrail.com.au
Host your sale on Saturday 21 October, Sunday 22 October or do both!
10,000+ forecast garage sales & stalls nationally
350 000+ participants expected nationally
Introduction to Mandala Drawing
Date: 11th October 2017 - 25th October 2017
Every day
Location: Girrawheen Library, 6 Patrick Court, Girrawheen
Time: 13:30 - 15:00
Cost: FREE but registration essential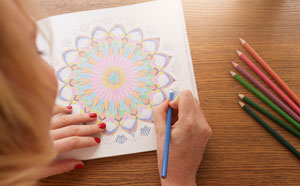 Mandala drawing is a simple yet highly effective and relaxing form of design making.
Each design is an individual expression of yourself. Elsa Smith will facilitate these workshops. All materials supplied.
11 October - Introduction to Mandala Drawing
18 October - Collage Mandala with Beautiful Paper
25 October - Group Flower Mandala
FREE event - Bookings essential
Enquiries 9342 8844
Young Entrepreneur Programs at the Girrawheen Hub and Library
Date: 14th October 2017 - 16th December 2017
Every week
Location: Girrawheen Hub, 11 Patrick Court, Girrawheen
Time: 9:00 - 13:00
Cost: FREE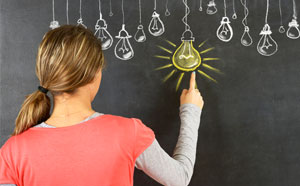 Young people living in the Girrawheen/Koondoola area are invited to participate in a FREE 10 week program focused on Entrepreneurial Innovation.
YEP HQ aims to provide young people living within Girrawheen and Koondoola, a supportive environment to create a better understanding of enterprise and entrepreneurship through our Young Entrepreneur Program.
Young participants will have a choice to participate in workshops where they can take a step by step process of actualising an idea into a practical business or learn and acquire skills in running a pop up cafe. With guided workshop structures, young people can change their way of thinking towards developing their own business.
This program will be guided by qualified educators and industry mentors. In a stimulating environment participants will be shown how to develop entrepreneurial ideas that lead to enhanced employability skills and opportunities.
Students will develop the following skills that will enhance future employability prospects:
Problem solving
Creativity
Communication
Project Management
Teamwork
Decision Making
Entrepreneurship Skills
Workshops on offer
Option A - 'I want to be an Entrepeneur'
Saturdays 10am - 1pm (10 week program)
Option B - 'Learn to run a pop-up cafe'
Saturdays 9am - 12pm (10 week program)
Register your interest by contacting Paul Litwin:
Ph: 0419 952 588
Email: info@innovationinstitute.com.au
Discover more events