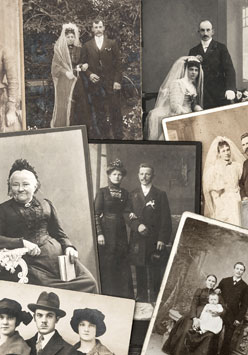 Community History Award 2015
You are invited to take part in this competition run by the Wanneroo Regional Museum, to encourage interest in and promote the history and heritage of the Wanneroo region. Entries can focus on any aspect of Wanneroo history.
There are two categories. Original Research in the form of an unpublished essay and Personal Memoirs/Migrant Stories, the format of which can be an unpublished memoir or audiovisual/visual material.
1st prize in each category is $500 and runner-up $150.
Closing date for entries is Friday 24 April 2015.
Further details can be found in the entry form, which can be download below and is also available at Wanneroo Regional Museum, Wanneroo Library and Cultural Centre, City of Wanneroo Civic Centre, libraries and community centres.
Community History Award 2015 entry form
Enquiries phone: 9405 5925 or email: museum@wanneroo.wa.gov.au
About the Wanneroo Community History Centre
Wanneroo's Community History Centre is located in the Wanneroo Regional Museum, with an extensive collection about the history and heritage of Wanneroo including books, pamphlets, photographs, maps, oral history interviews, archive material and newspapers.
Picture Wanneroo photo collection
As a developing collection, the Community History Centre also welcomes public donations of items of interest to Wanneroo's history.
For those interested in tracing their family history, the Centre offers free access to Ancestry Library Edition and Find My Past. There are also free Family History Mornings on Mondays from 10am to 1pm, where expert volunteers assist with family history research.
For further information about the Community History Centre and its services call the Community History Librarian on 9405 5925
Opening hours:
Monday, Tuesday, Wednesday & Friday - 10am to 4pm
Thursday - 10am to 5pm
Saturday - 12pm to 4pm