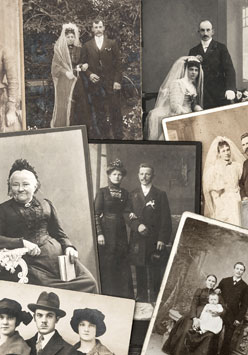 About the Wanneroo Community History Centre
Wanneroo's Community History Centre is located in the Wanneroo Regional Museum, with an extensive collection about the history and heritage of Wanneroo including books, pamphlets, photographs, maps, oral history interviews, archive material and newspapers.
Picture Wanneroo photo collection
As a developing collection, the Community History Centre also welcomes public donations of items of interest to Wanneroo's history.
There is also a program of family history events, including free 'Trace Your Family Tree' drop-in sessions held in the Wanneroo Library on Mondays 9.00am – 12.00 noon and Thursdays 2.00pm – 5.00pm, where expert volunteers assist with family history research.
For further information about the Community History Centre and its services call the Community History Librarian on 9405 5925
Opening hours:
Monday, Tuesday, Wednesday & Friday - 10am to 4pm
Thursday - 10am to 5pm
Saturday - 12pm to 4pm