Prohibited Burning Period from Monday 18 November 2019
The City's Chief Bush Fire Control Officer has varied the Prohibited Burning Period to commence from 12:01am Monday 18 November 2019 to 31 March 2020 inclusive.
Home
Tourism Plan to boost jobs, economic opportunities and events
Published Thursday, 20th June 2019
The City of Wanneroo's Tourism Plan 2019-2024 has been endorsed by Council and aims to be a major driver of jobs and the City's economy.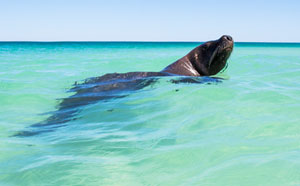 Developed through extensive collaboration and consultation, Wanneroo Mayor Tracey Roberts said the Plan guides the City's actions to support and promote our tourism industry over the next five years.
"The Plan identifies ways to create destination places, increase the benefits of the visitor economy and generate jobs.
"With more direct flights from Europe and Asia, and non-stop London to Perth flights, Perth is likely to experience an increase in inbound international visitors, and our coastline, wildlife and food will be very attractive to those tourists.
"Tourism opportunities identified for the City include activating the coastline and nature based experiences and increasing the number and variety of events.
"Important iconic drawcard businesses and destinations need to continue to be supported such as Yanchep National Park, Wanneroo Botanic Golf and The Marina Mindarie, as well as encouraging growth and investment from new attractions and experiences.
"Yanchep National Park is the City's most visited tourist destination and as part of the Plan, the City will continue to subsidise the Department of Biodiversity, Conservation and Attractions' popular Yanchep Parks Pass program.
"This provides City residents with the opportunity to purchase a subsidised annual pass from the department for $13, which is the same price as a single day entry fee.
"I am confident that the Plan will further develop the City as a unique destination for visitors from near and far to enjoy and to position the City as a vibrant destination with exciting events and attractions.
"The City is looking forward to expanding its national and international events as part of its agreement with Sports Marketing Australia."
Projects which have been identified as having a transformational impact on the tourism industry include development of Yanchep Lagoon, Quinns Rocks Caravan Park, local public golf courses and Perth's premier car racing venue, Barbagallo Raceway.
The objective at Barbagallo Raceway is to work with the Sporting Car Club of Western Australia to develop a masterplan that seeks to position the tracks and associated land as a premier general events location which includes attracting national and international events including the popular supercars.
Each of these projects has or will undergo separate public consultation to ensure that they align with community goals.
The Plan provides a clear vision for a wide range of activities which the City will drive, collaborate on or seek partnerships to deliver.
The Plan is also aligned to Tourism WA's Two Year Action Plan, which aims to grow international and interstate markets, open new aviation routes, invest in Aboriginal tourism initiatives and build on the existing events calendar.
More articles in the news archive.