Website issue - Near Me functionality
The Near Me feature on the City's website is currently not functioning. We are investigating and hope to have it back online as soon as possible.
Home
News archive
News published February 2023
Get rid of household clutter this February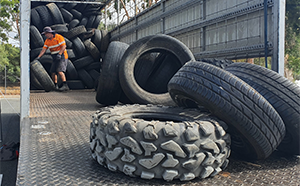 Published 7th February 2023
Come along to the City's community waste drop-off weekend to clear out clutter and get rid of unused household items on Saturday 25 and Sunday 26 February at Ashby Operations Centre.
Available months for 2023
Available years