Home
City of Wanneroo Young Australia League Scholarship
Published Wednesday, 17th July 2019
Applications are now open for the City of Wanneroo Young Australia League Upper Secondary Scholarship for disadvantaged youth.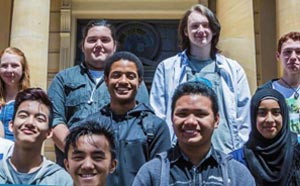 This will offer a scholarship/bursary targeted towards a student living in the City of Wanneroo.
Young Australia League have entered into an arrangement with the City of Wanneroo to offer an Upper Secondary Scholarship up to two years. This will see the recipient receive a scholarship/bursary worth a total of up to $6,000 over two years ($3,000 p/a) – there is the potential for an additional year of funding if applicable .
To be eligible for this scholarship you must be a resident of City of Wanneroo and attending secondary school. Applications close on 5 August 2019.
More articles in the news archive.