Home
Revoke of Local Planning Policy 3.2: Activity Centres and Local Planning Policy 3.7: Interim Local Rural Strategy
Published Thursday, 26th September 2019
LPP 3.2 and LPP 3.7 were revoked at the Council meeting held on 27 August 2019.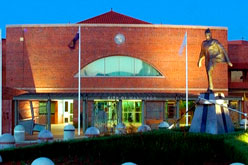 Council, pursuant to Clause 6(b) of the Deemed Provisions of the City of Wanneroo District Planning Scheme No. 2, REVOKES Local Planning Policy 3.2: Activity Centres and Local Planning Policy 3.7: Interim Local Rural Strategy.
More articles in the news archive.