Home
City calls on residents to capture Wanneroo experiences in photography competition
Published Wednesday, 20th January 2016
The City of Wanneroo is calling all budding photographers to enter their best photographs for the chance to win up to $500 in this year's Capture Your Wanneroo Experience Photography Competition.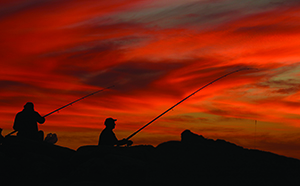 In 2016 the focus of entries is to showcase photographs of residents and visitors enjoying Wanneroo experiences.
Mayor Tracey Roberts said the competition encourages residents, friends and visitors to enjoy and explore destinations within the City of Wanneroo during the summer months.
"The City of Wanneroo is a vibrant place to live and we'd love to see entries capture happy moments," she said.
"Each year I am in awe of the beauty and creativity of each entry and I am sure this year we will see similar high quality."
Photographs must be taken within the Wanneroo region and can feature events, locals at the beach or anything competitors believe reflects people enjoying themselves within the City of Wanneroo.
There is $3,000 in cash prizes up for grabs and both professional and amateur photographers can partake in the competition.
The snaps will be judged on their ability to capture the unique sense of place, as well as composition, focus, use of light and creativity.
The popular Instagram category that was introduced in 2015 will also be continued this year, with hashtag #discoverwanneroo2016 required for entry. There is also a category for youth entrants.
Some of the winners this year will also have the chance to feature in the City of Wanneroo calendar for 2017. Please remember to obtain permission from people in the photos if they are not from your own family.
More articles in the news archive.