Please note, all City of Wanneroo libraries, Wanneroo Regional Museum and Wanneroo Aquamotion will be closed for Anzac Day.
Mitchell Freeway extension night closures
Published Monday, 28th November 2016
The Mitchell Freeway Extension: Burns Beach Road to Hester Avenue Project will be undertaking some evening road closures on Burns Beach Road in early December.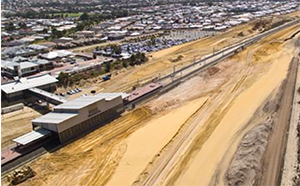 The closure will be in place on Burns Beach Road westbound, between the Mitchell Freeway on and off-ramps on weeknights, between 7pm and 5am, from Monday 5 December to Wednesday 14 December 2016.
Download the pdf here for more details.
More articles in the news archive.