Please note, all City of Wanneroo libraries, Wanneroo Regional Museum and Wanneroo Aquamotion will be closed for Anzac Day.
Update: Yanchep kangaroos
Published Friday, 16th December 2016
The City continues to consult with the Department of Parks and Wildlife and other stakeholders on kangaroo management in the area.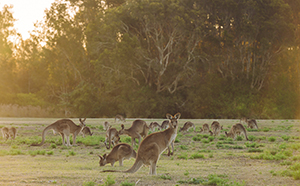 We can confirm that further kangaroo relocations are not planned for this summer.
The recent relocation was to address animal welfare, traffic and community safety concerns.
Supplementary water sources for the animals in bushland north of St Andrews estate have been installed by the City as temporary measure.
They are situated under the shade of trees to minimise water loss through evaporation.
More articles in the news archive.